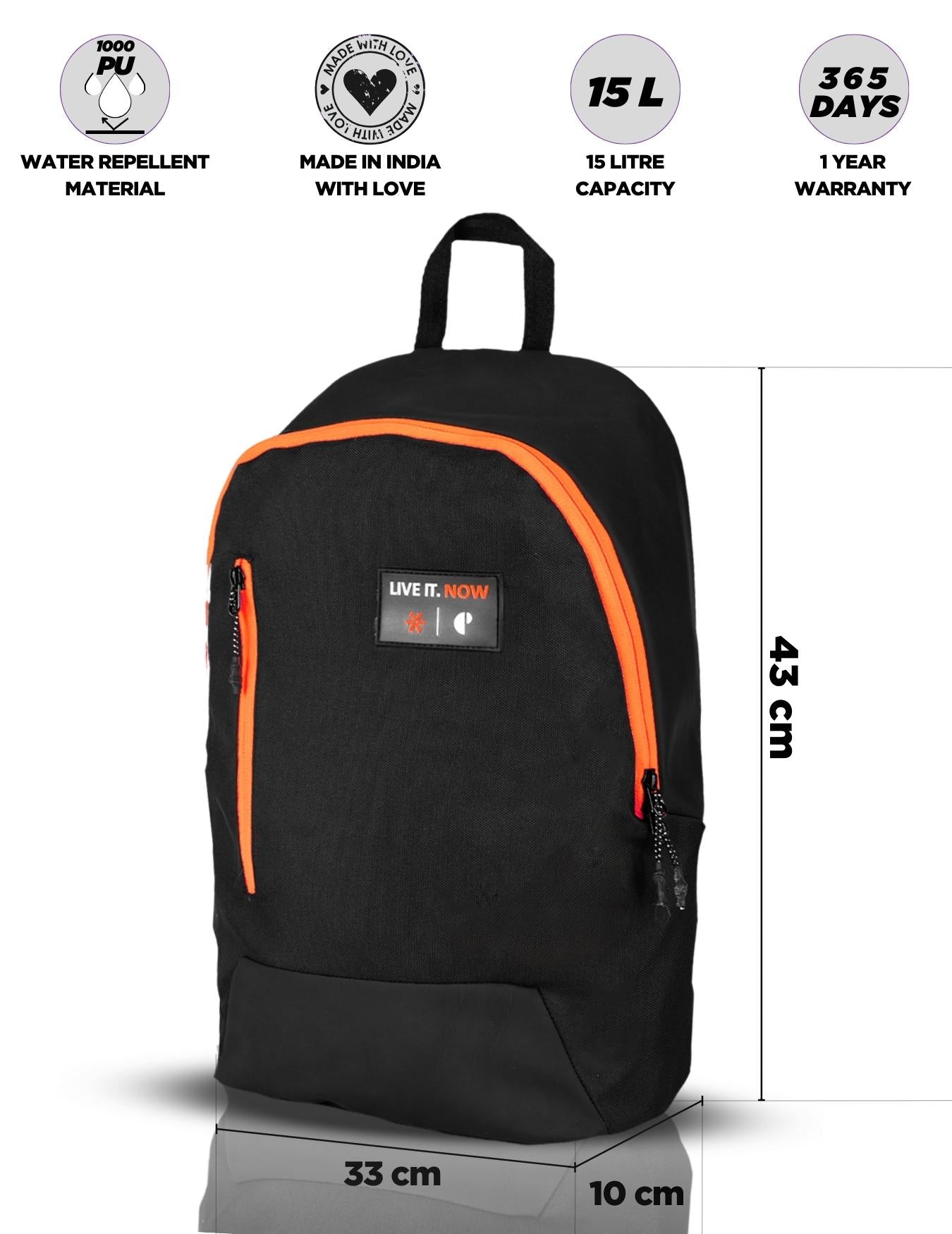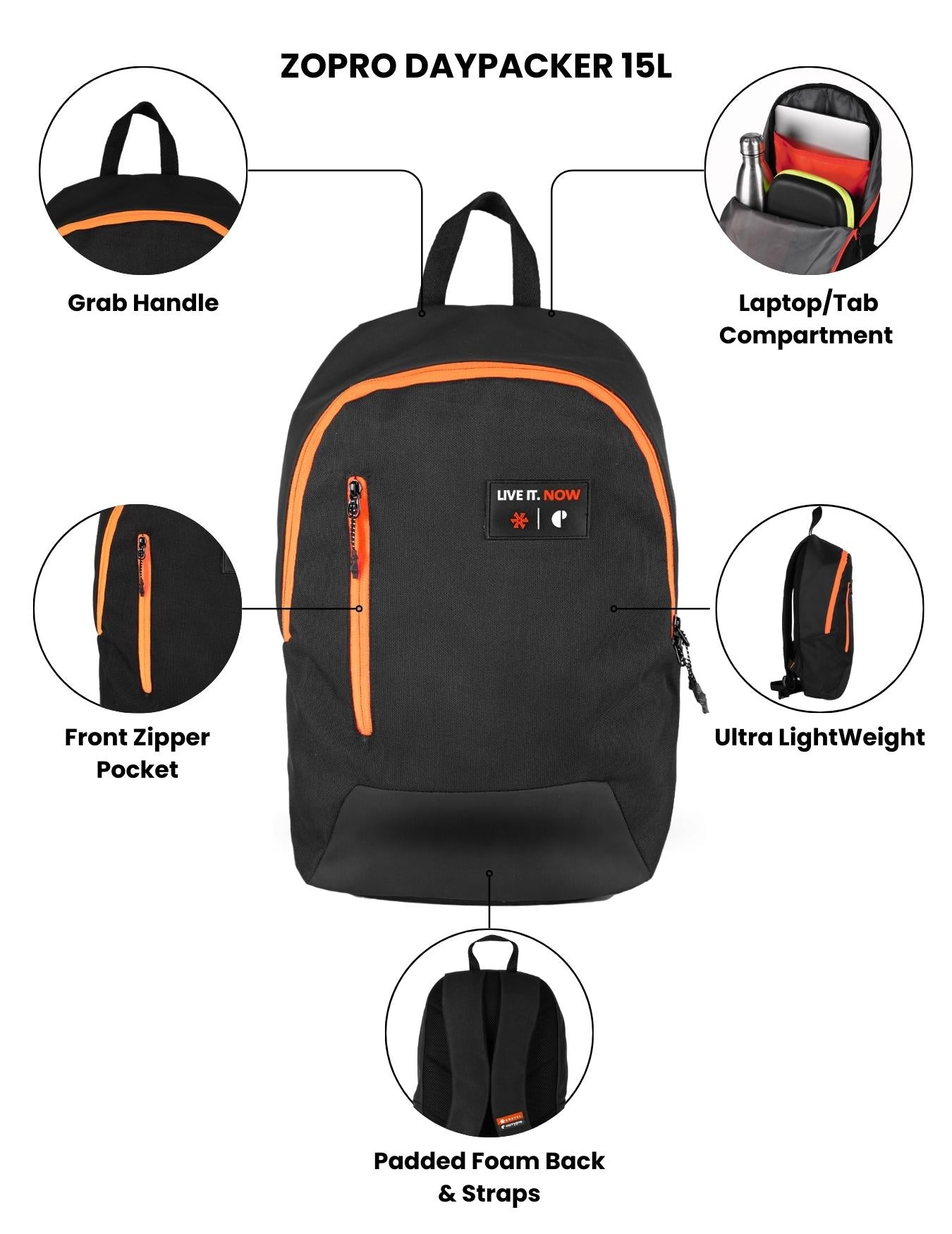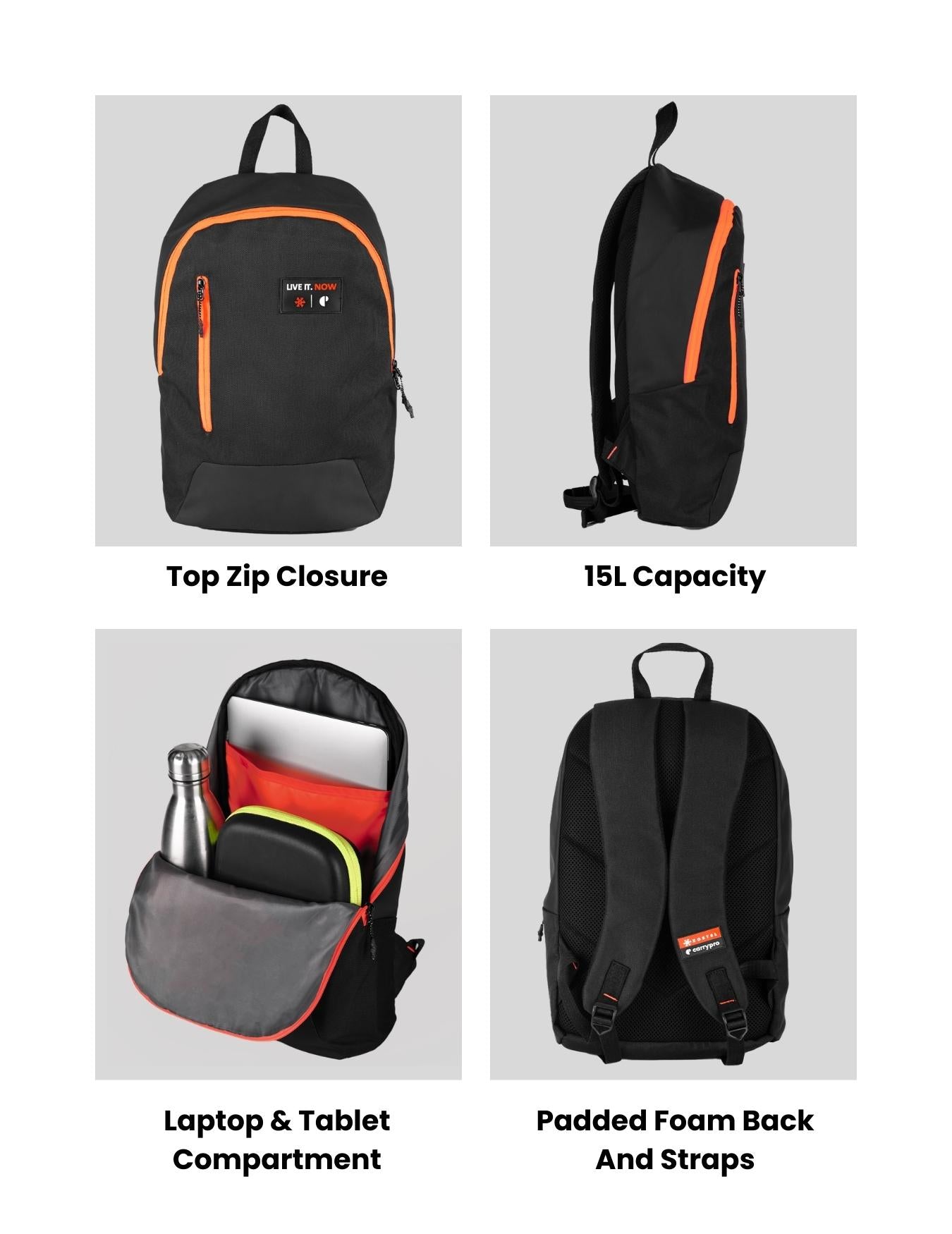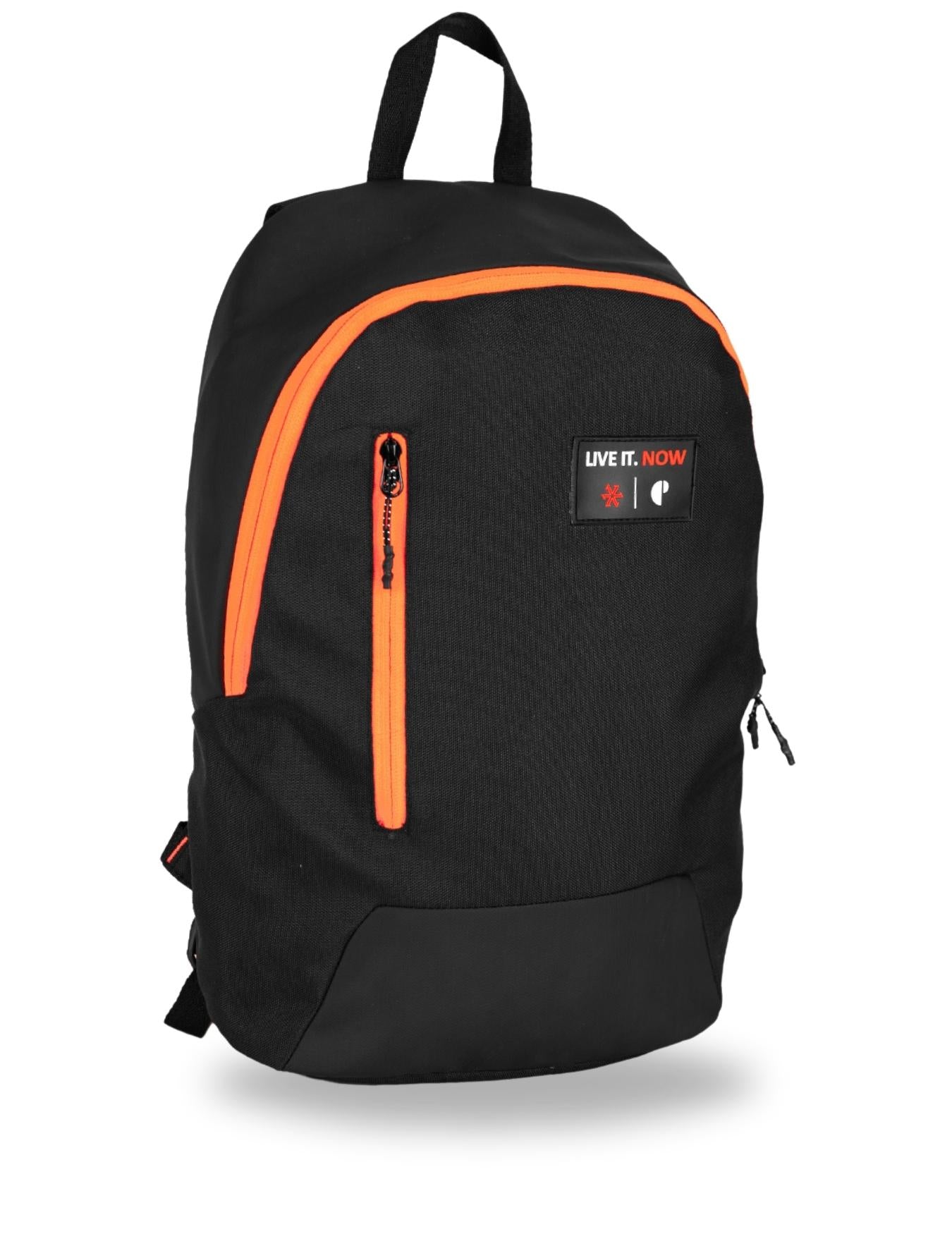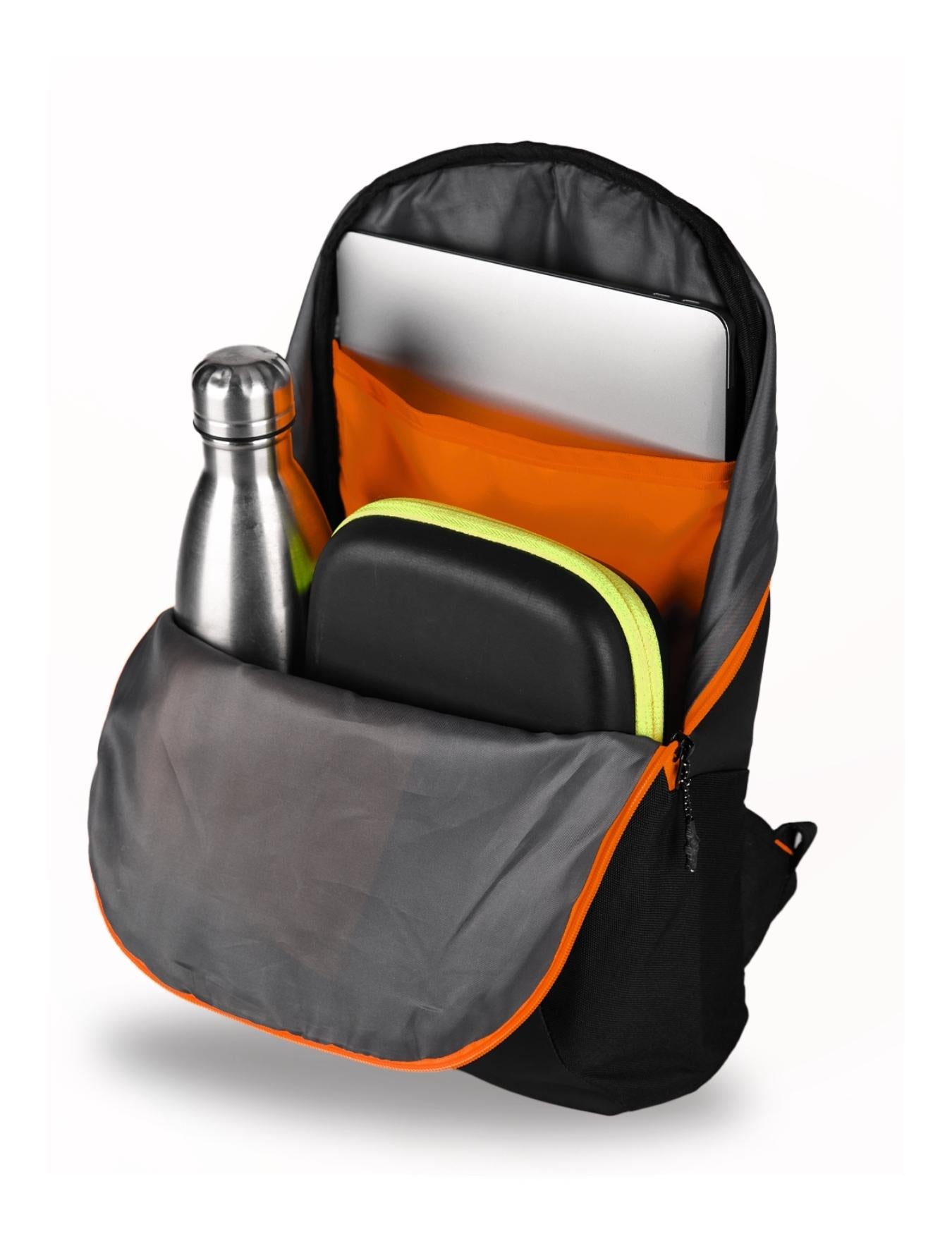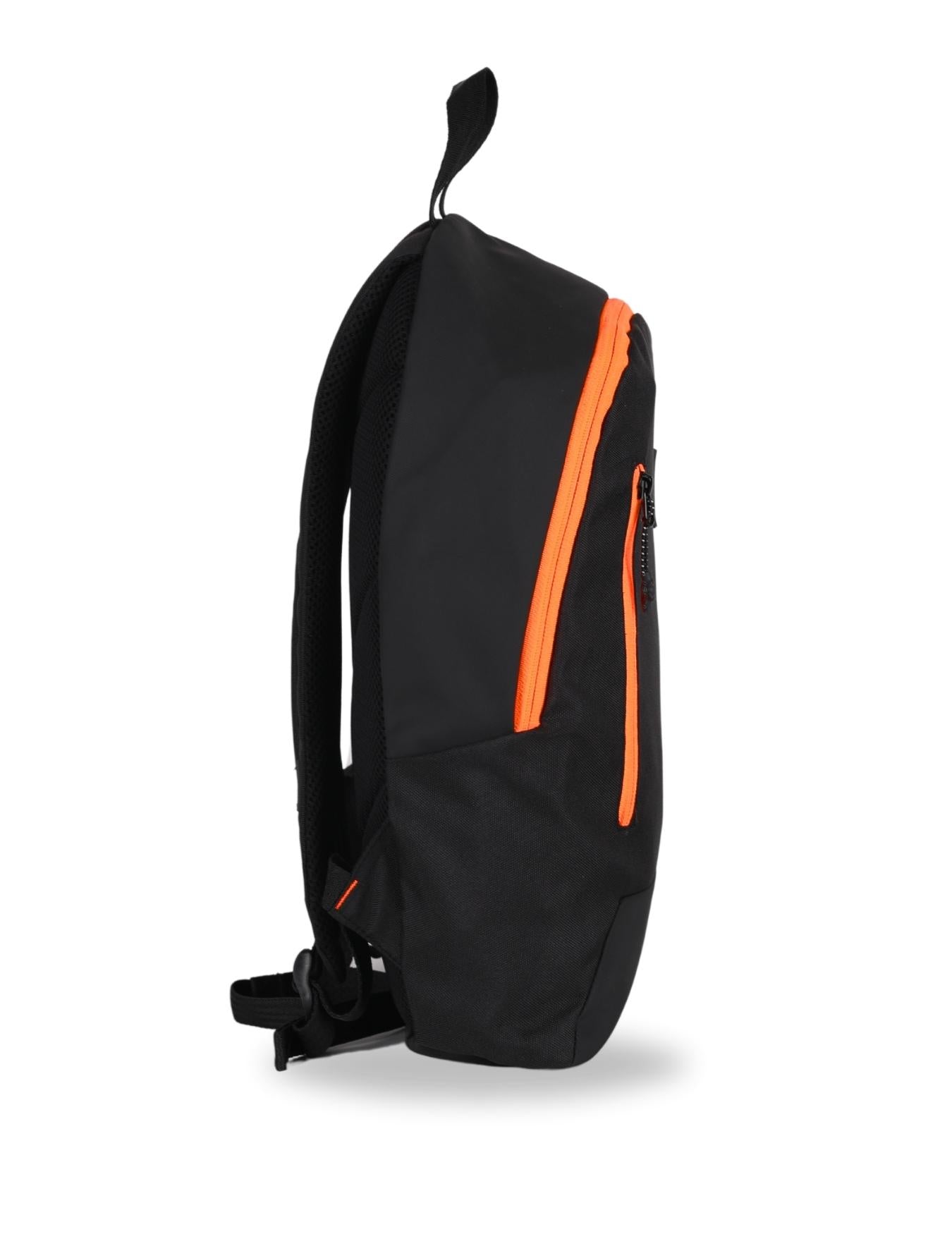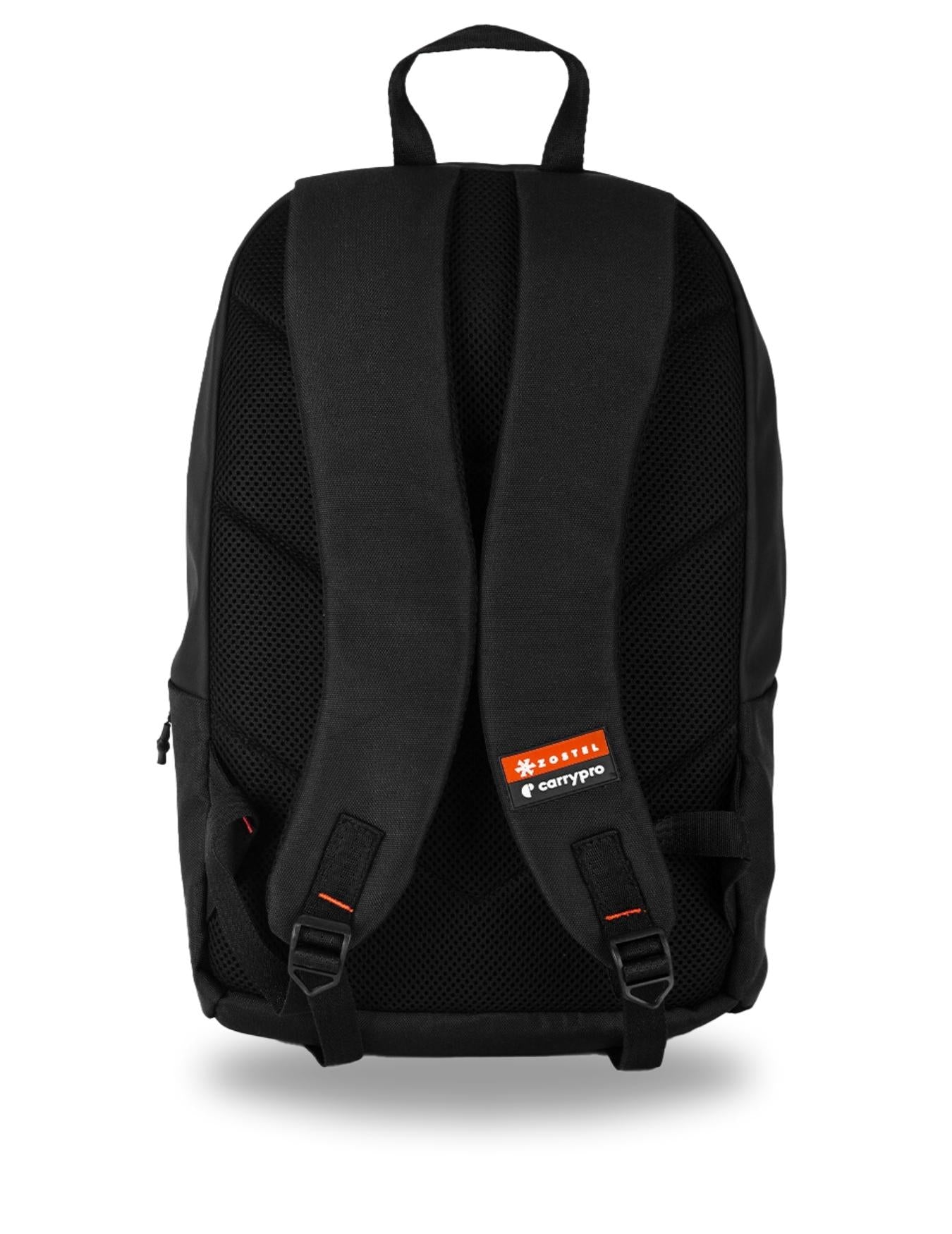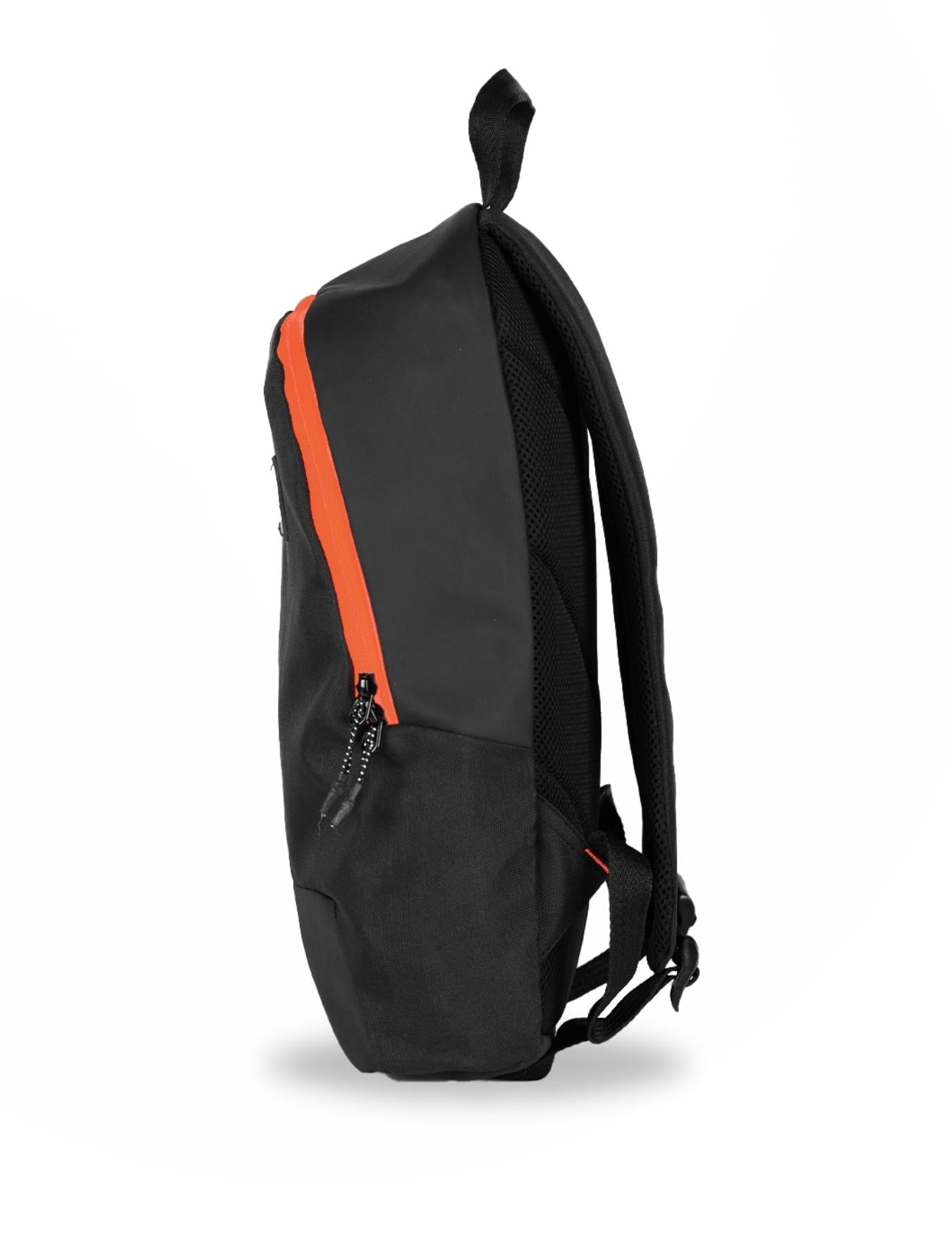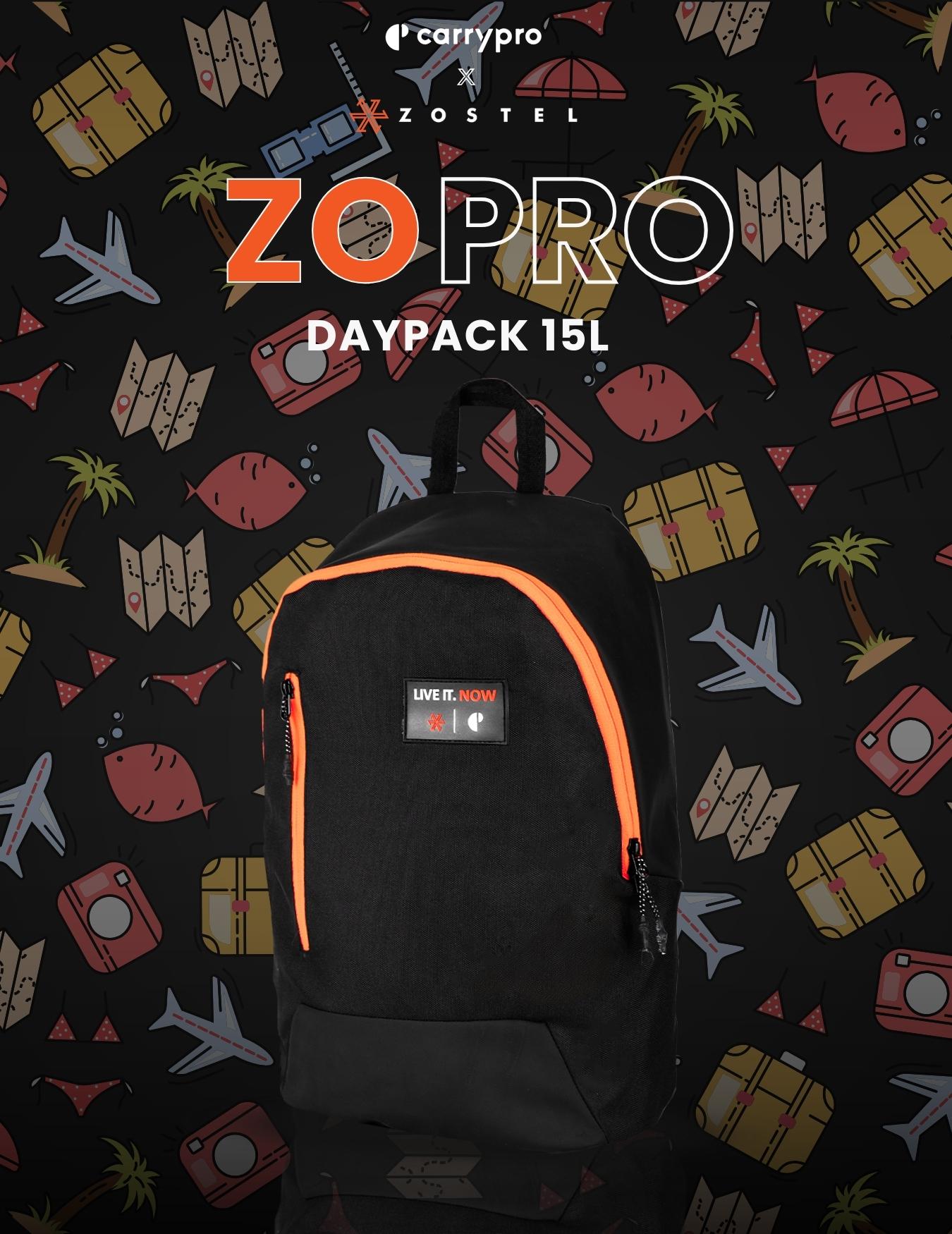 ZoPro DayPacker 15L (Limited Edition)
Celebrating Zostel's 10 Years of Making India Travel, this exclusive DayPack is designed for your everyday adventures.

Discount Coupons are not applicable on Limited Edition Products.
Launch price valid for first 100 customers only.
Introducing ZoPro DayPacker 15L: Your perfect companion for daily adventures. This compact yet capacious backpack is thoughtfully designed for your on-the-go lifestyle. With its sleek and minimalist design, it effortlessly blends with any outfit, making it an ideal choice for commuters, students, and urban explorers.

Key Features - 


15 Litre Ultra-Lightweight

Front Zipper Pocket For Small Items

Laptop/Tab Compartment upto 14 inches
Water Repellent Fabric (Use Rain Cover for Heavy Rainfall)

High Quality Zippers


Breathable Foam Padded Back and Straps 

One Main Compartment & One Front Zipper Pocket

Weight - 260 GM : Dimensions - 43 X 33 X 10 (cm)
* Rain Cover Not Included 
What are the delivery charges?
The delivery charges are included in the product pricing shown on the product page. There are no other delivery charges. In cases where the order value is lower than the minimum required, some extra charges may be applied.
Although, the final price shown on the order summary page, just before you confirm the order, is the price you will pay, no hidden charges, rest assured.


What is the estimated delivery time?
It takes 3-5 working days for us to deliver the items to the customer. But the estimated time of delivery may differ from one item to another. There are several factors which influence the delivery of the item to your doorstep. Although we work hard to provide you  delivery of your order, there may be some delays in the process due to things out of our control. We will duly inform you if the order could not be delivered for more than 7 days from the order date.
With every order, you will receive an email containing the details of the order placed by you. Once we ship the item(s), you will receive another email containing the shipping details.
As a process, we constantly look at service levels of our logistics partners and make changes to those areas that do not match our service standards. As a result, there may be certain areas that we do not deliver to, as part of this process. Deliveries to such areas may hence be temporarily affected before we are able to resume the same.
We will cancel the order and process refunds for all the orders for which the delivery areas are not supported by our delivery partners. We will duly inform the customer for the same.


What about hidden costs (sales tax, GST etc)?
There are no extra taxes, hidden costs or additional shipping charges. The price mentioned on the product page is the all-inclusive final price. What you see is what you pay. All taxes are included in the list price.

Do CarryPro deliver internationally?
Currently,  CarryPro doesn't deliver items internationally. You are more than welcome to make your purchases on our site from anywhere in the world, but you'll have to ensure the Delivery Address is within India.
If we support international delivery in the future, it will be duly reflected on this page and the product pages.
Our courier partners will be able to deliver the shipment to you between Monday through Saturday: 9 am to 7 pm. Working days exclude public holidays and Sundays.
Delivery time is subject to factors beyond our control including unexpected travel delays from our courier partners and transporters due to weather conditions and strikes.
Hello. I am satisfied with quality of bag, but size is little small as per my requirement. Rest everything is good. People looking for small big of best quality can surely buy this bag without any doubt.
Best Product
I highly recommend this college bag to both students and professionals. It accommodates a 15-inch laptop and one or two books with ease. Overall, the bag is excellent. however, one drawback is the absence of an external compartment for carrying a water bottle.
Compact but spacious
Compact yet capacious, thoughtfully designed for your on-the-go lifestyle
Carrying Comfort
Breathable Padded Back & Straps
Laptop/Tablet Compartment
Easily fits Laptop/Tab upto 14 inch.