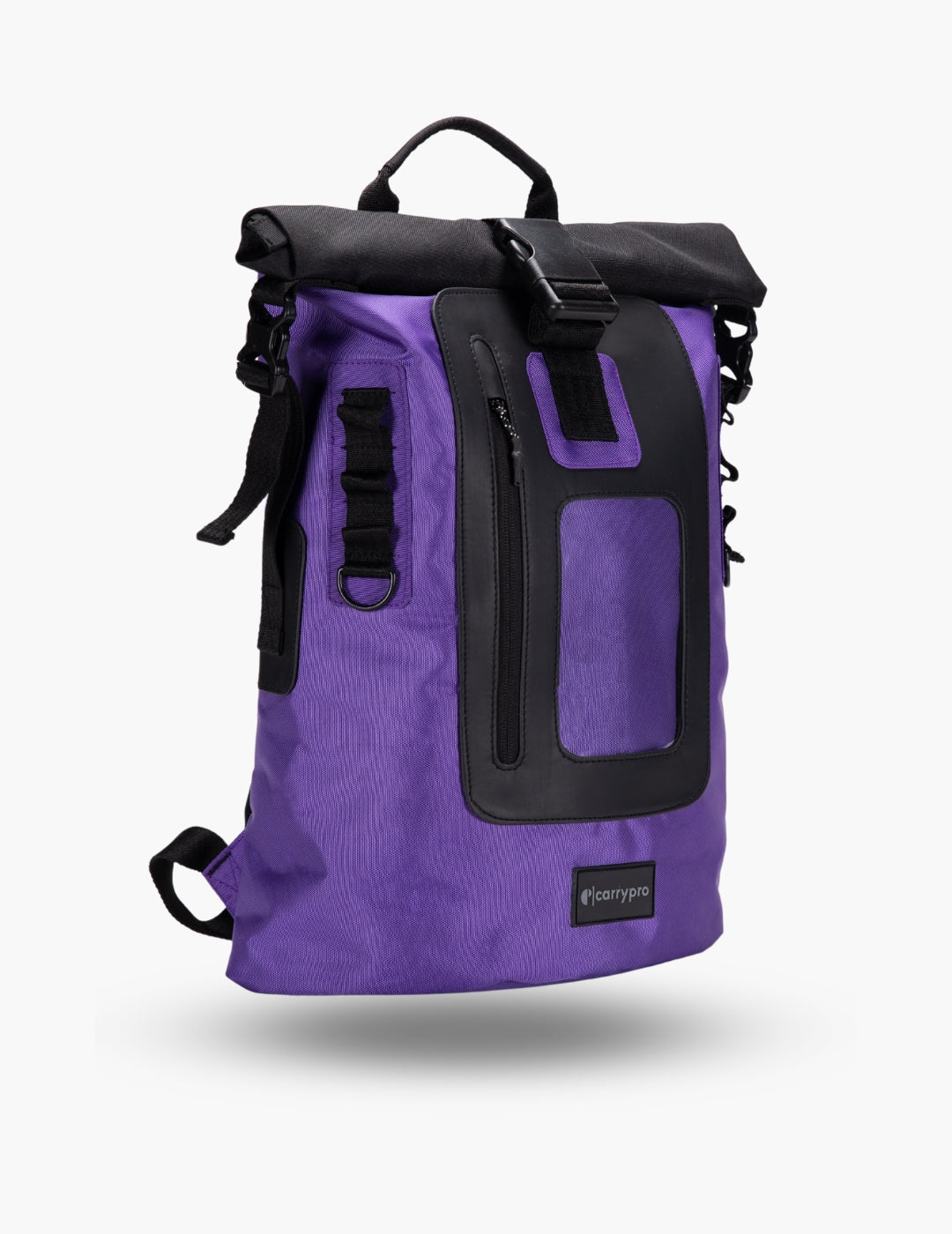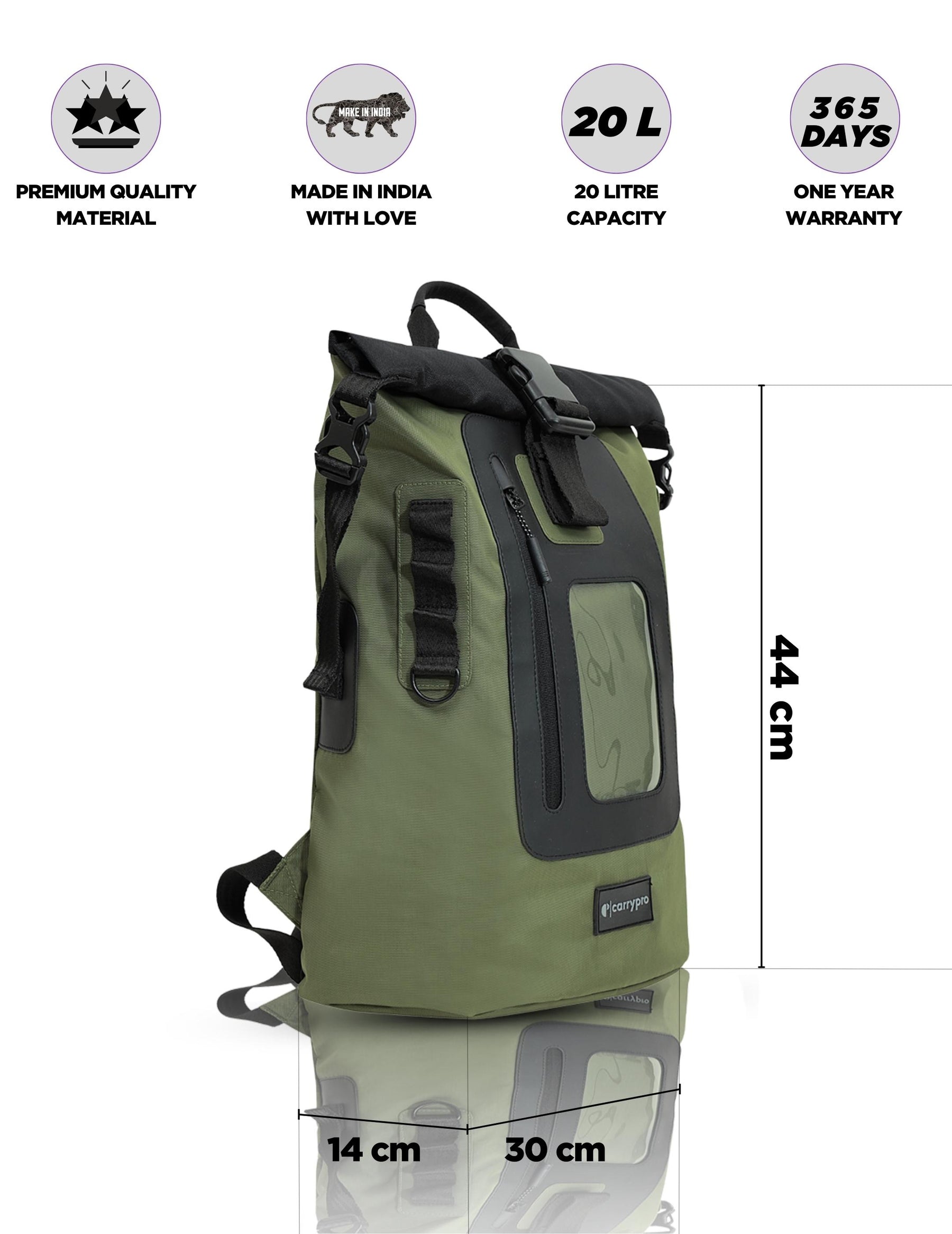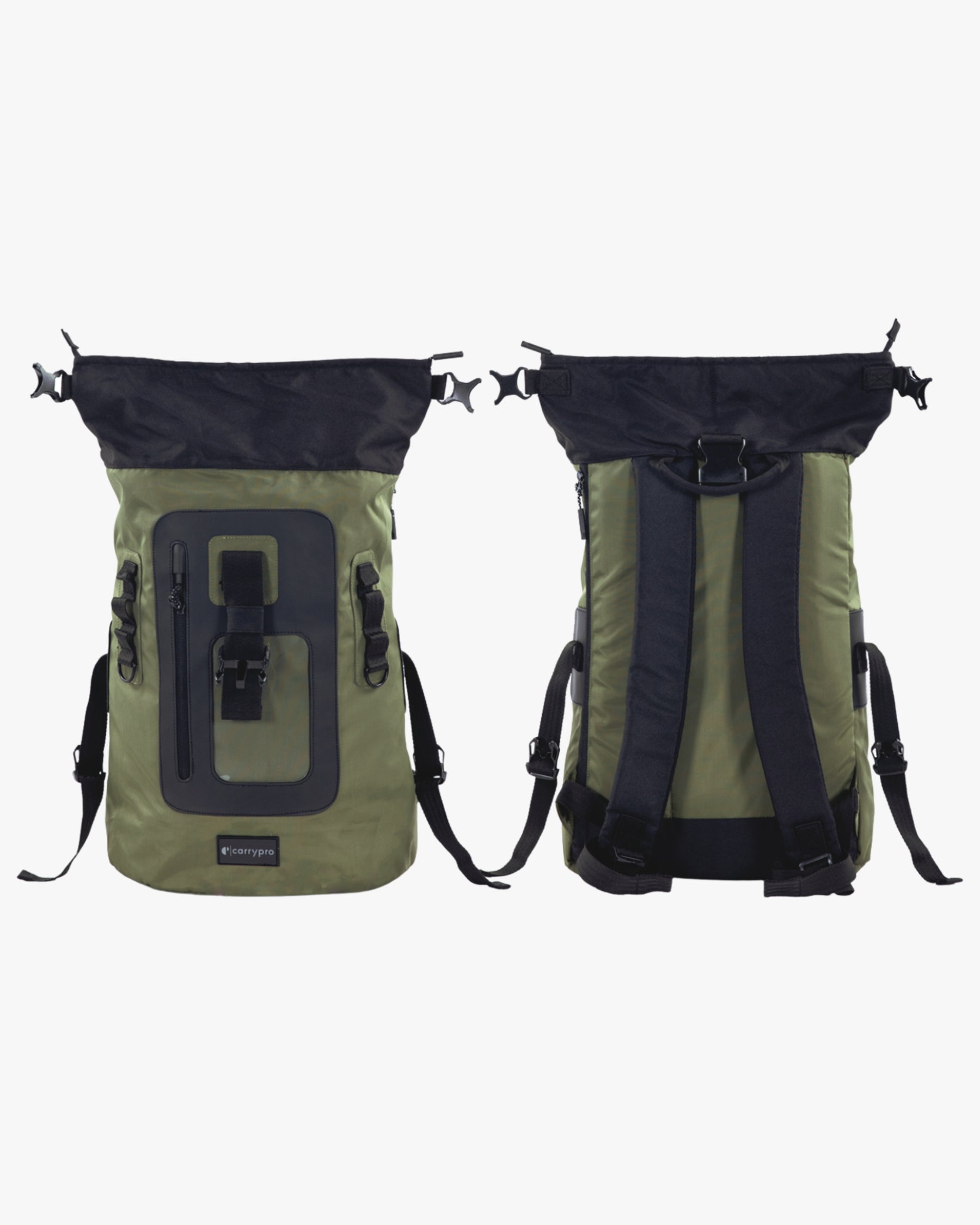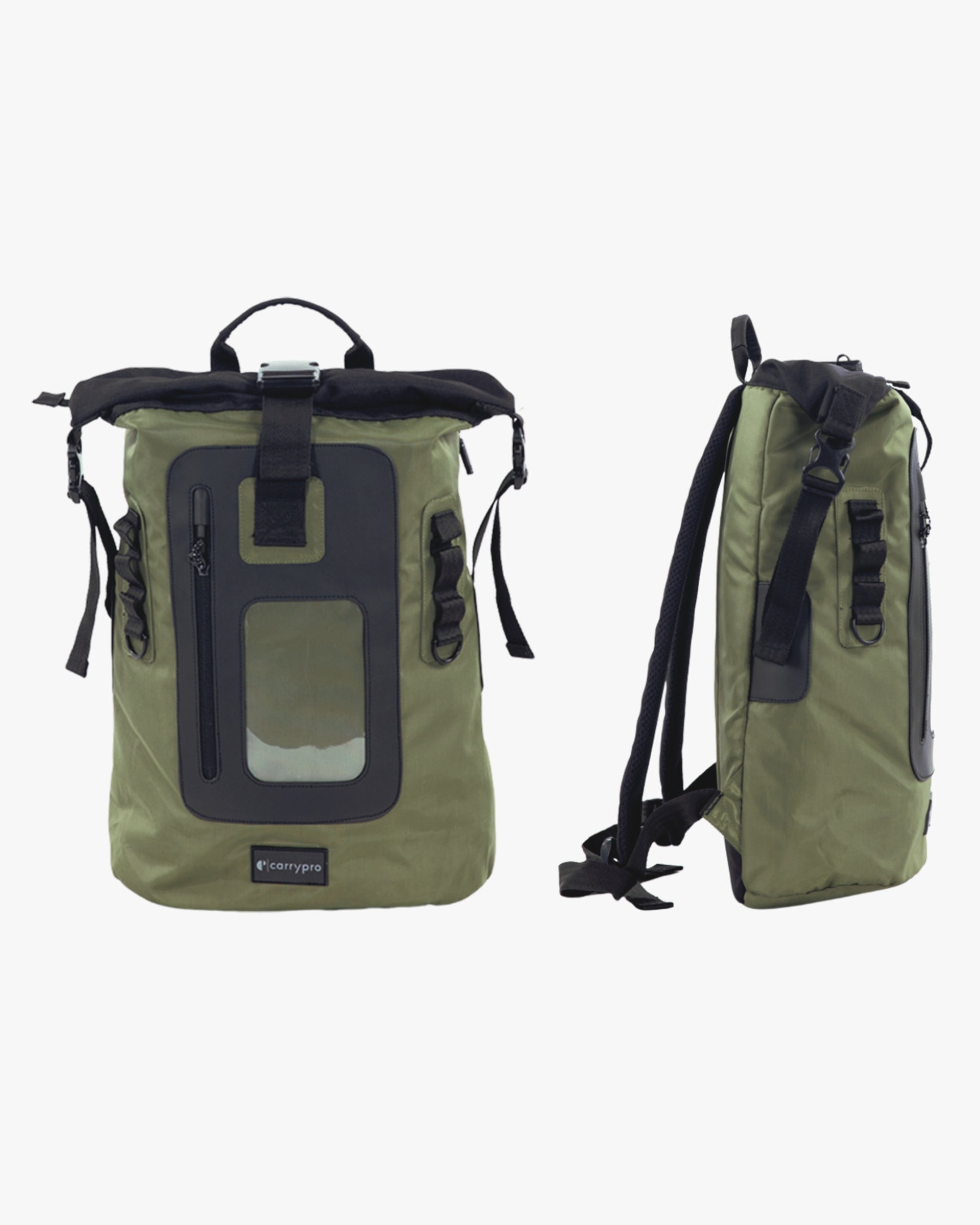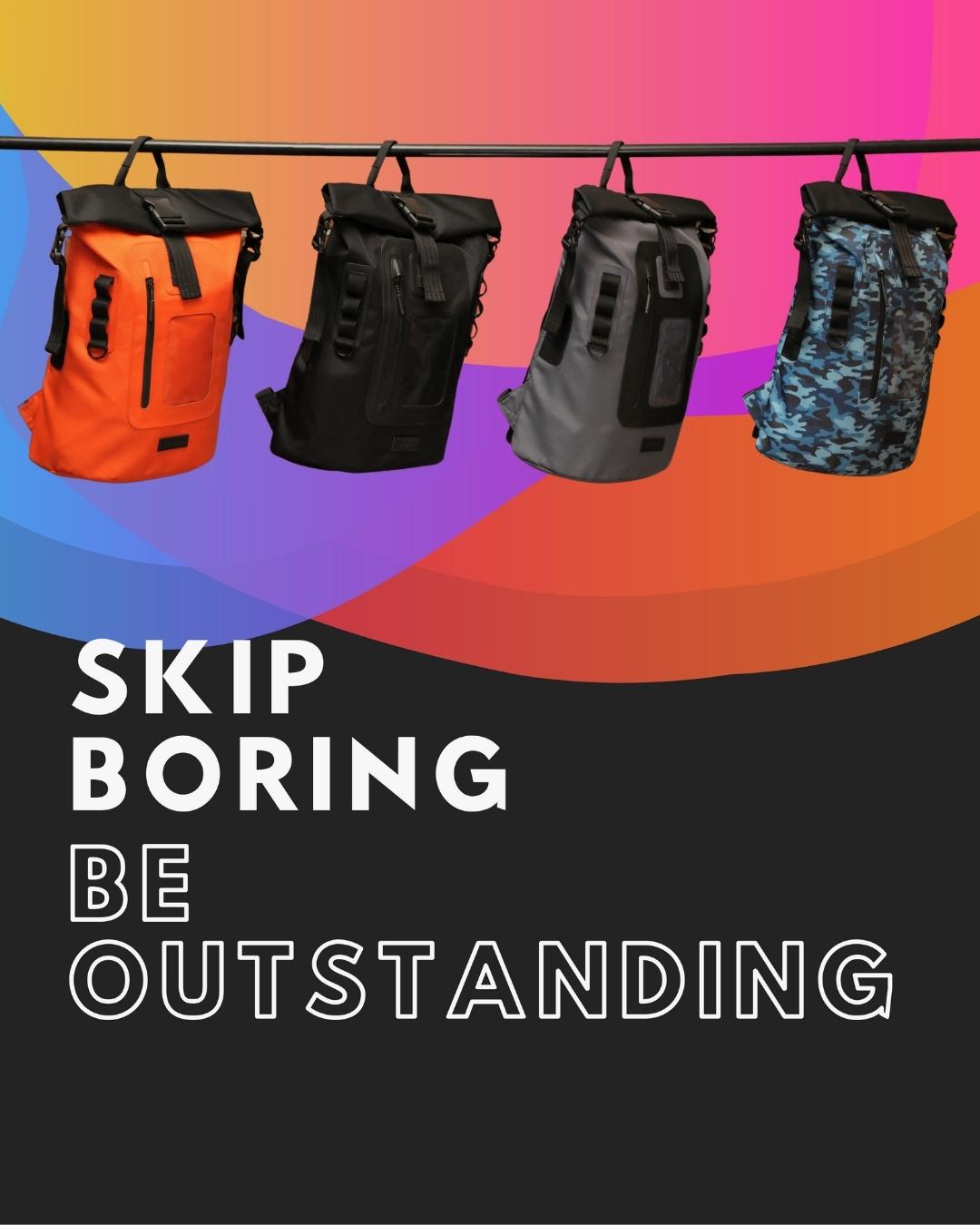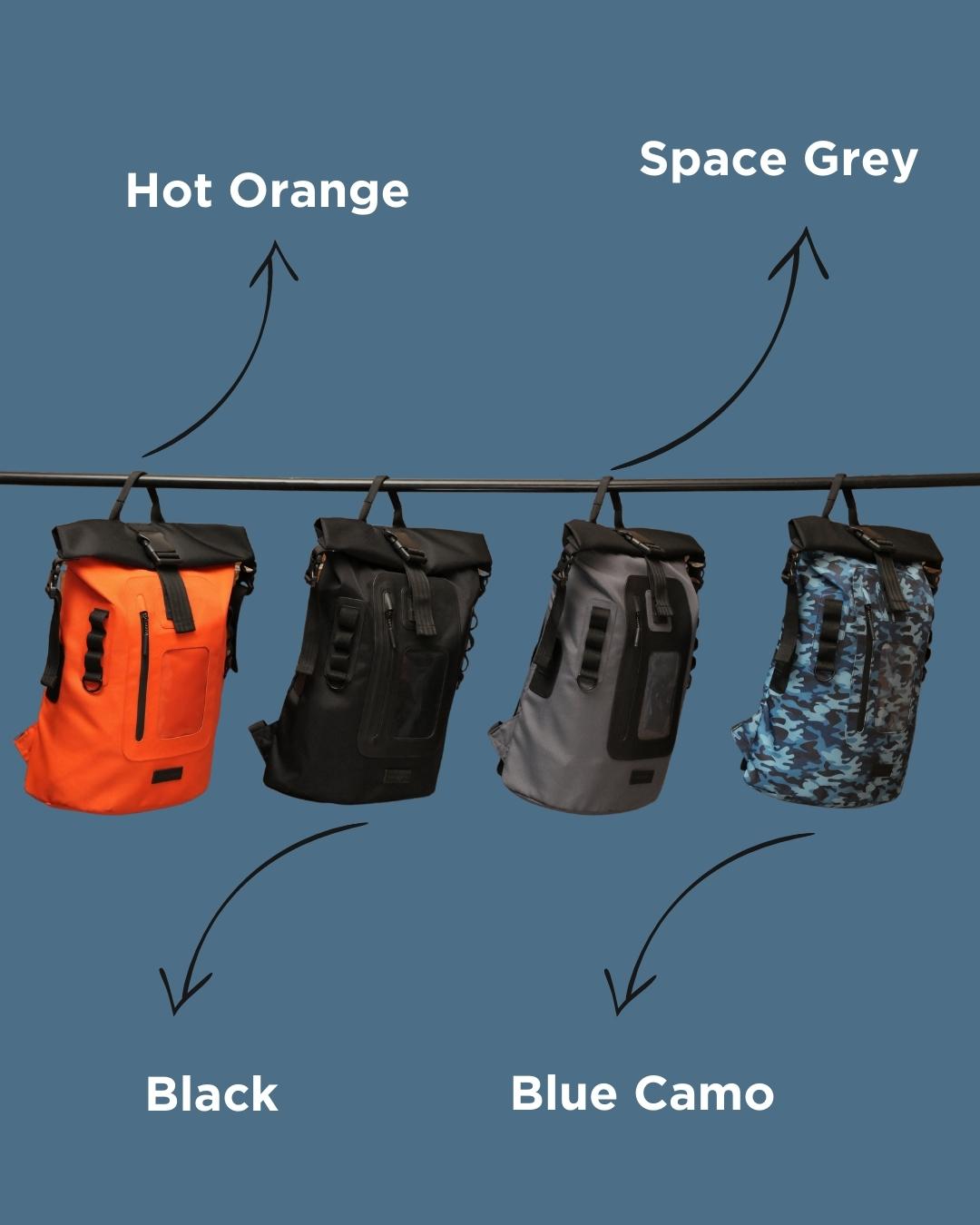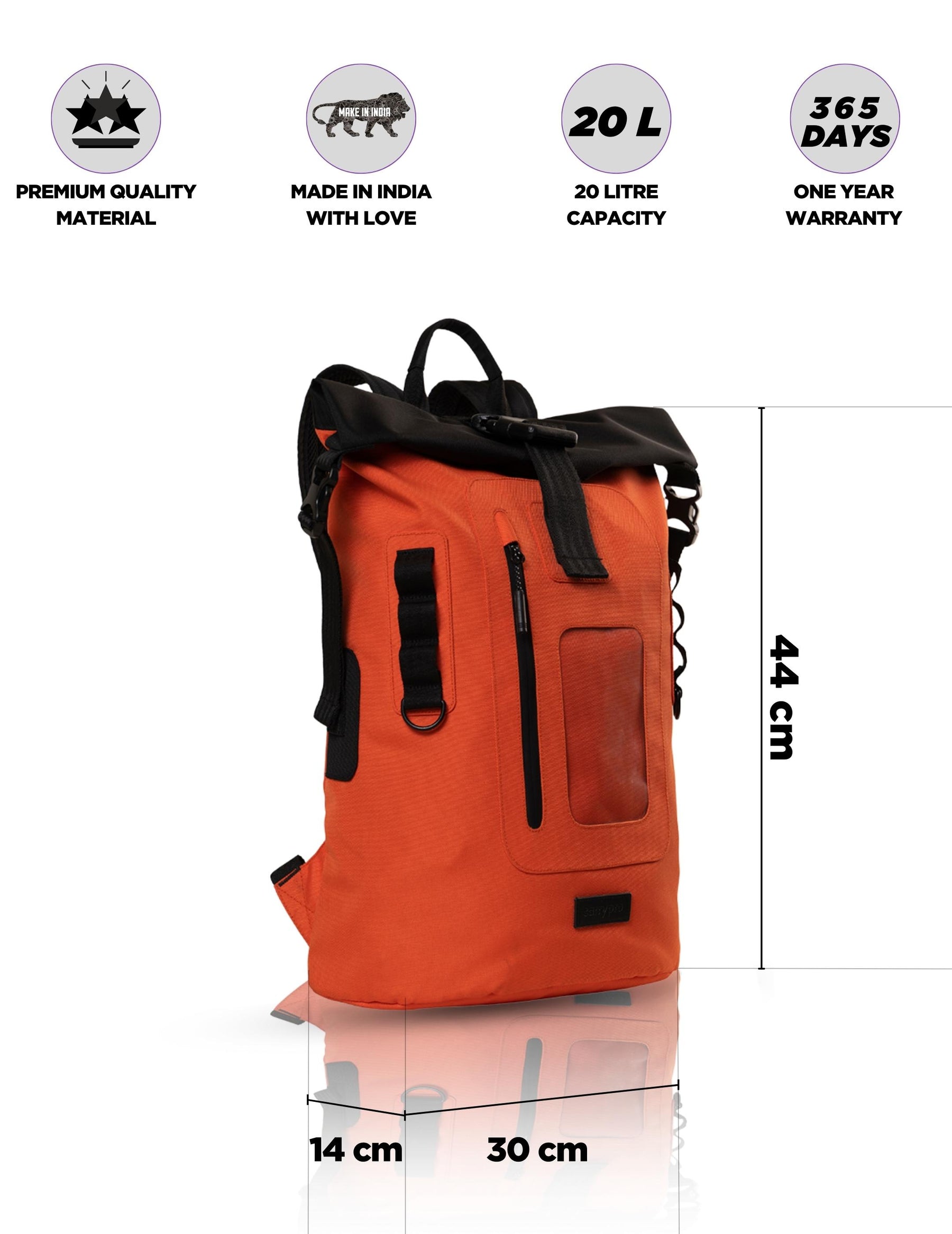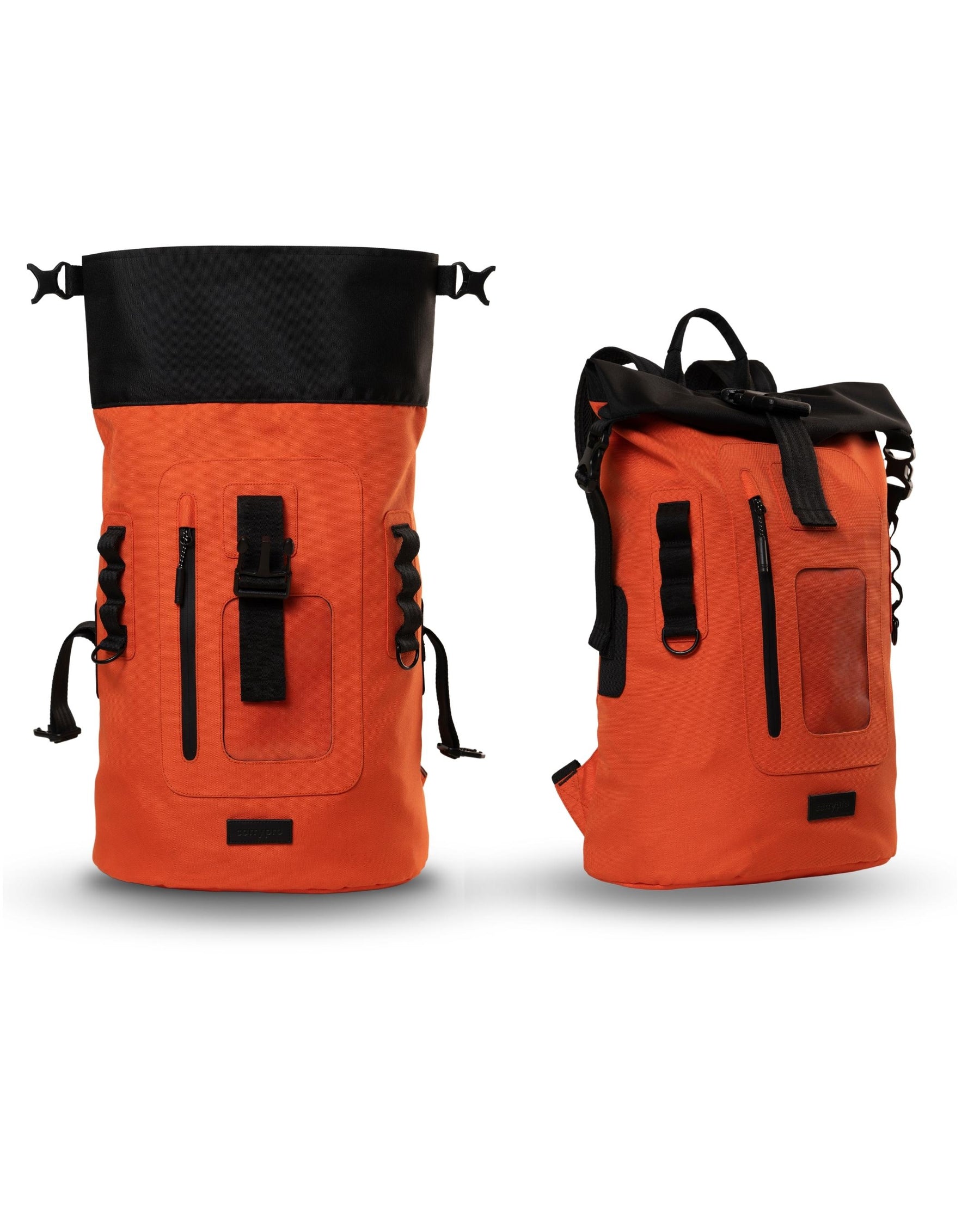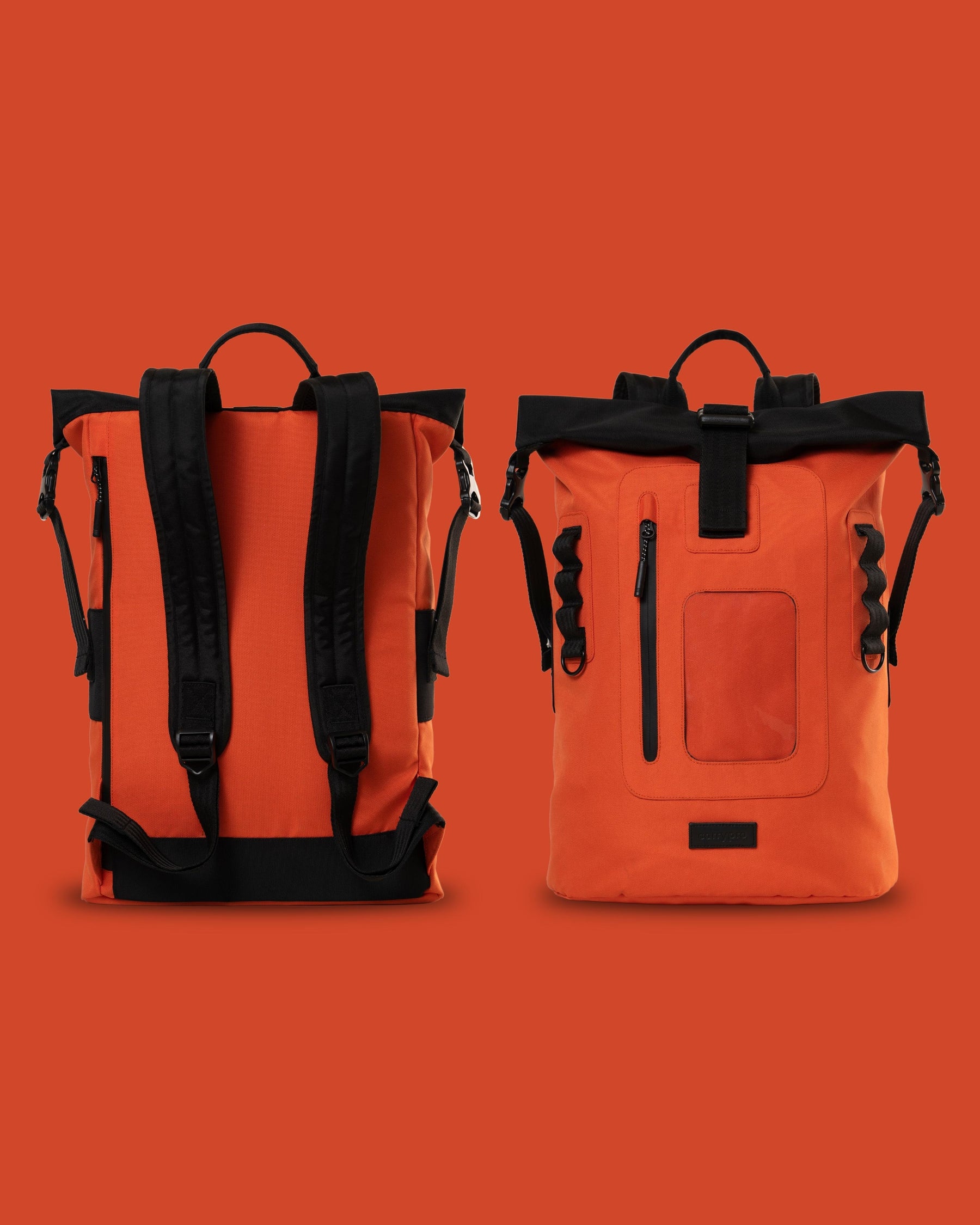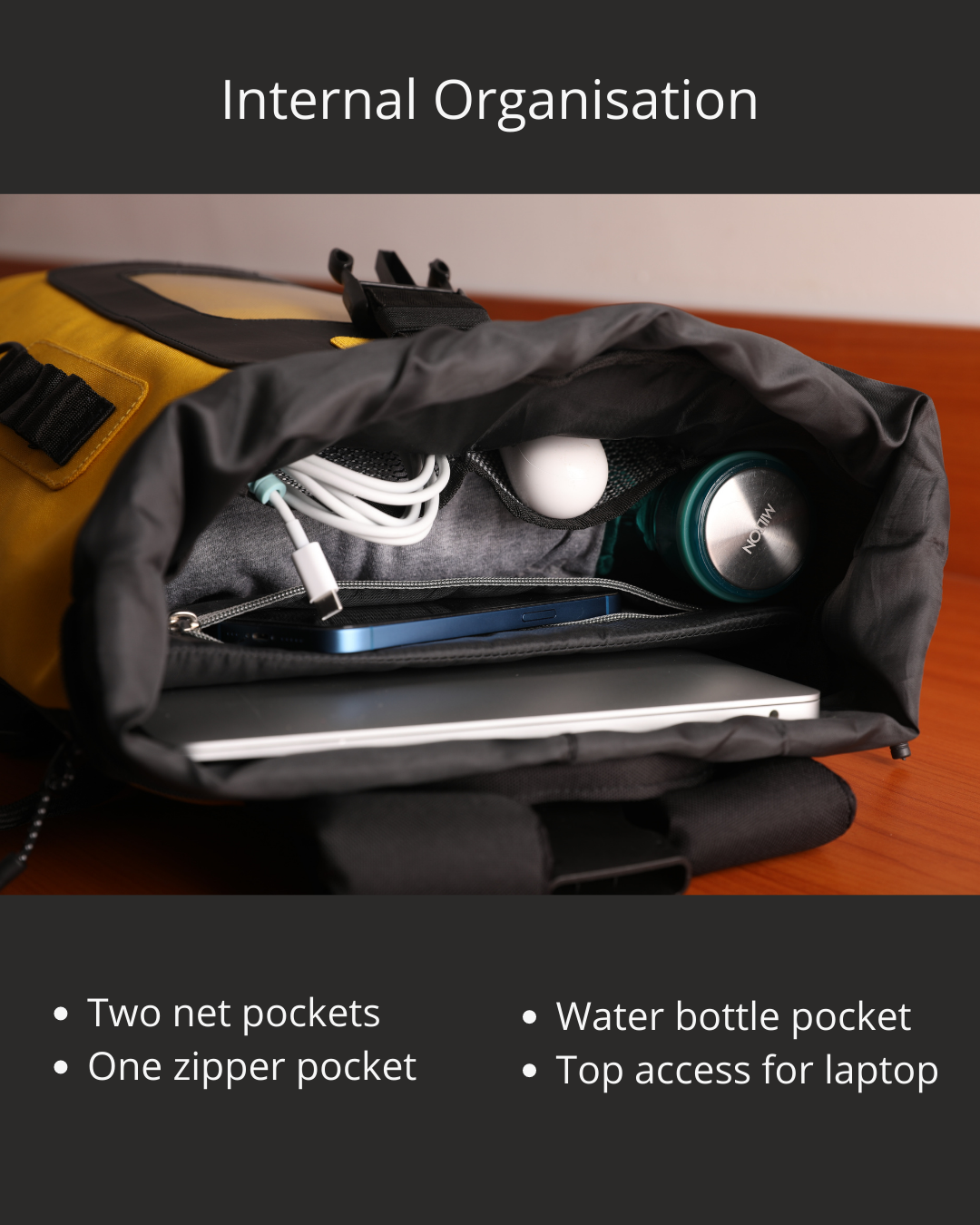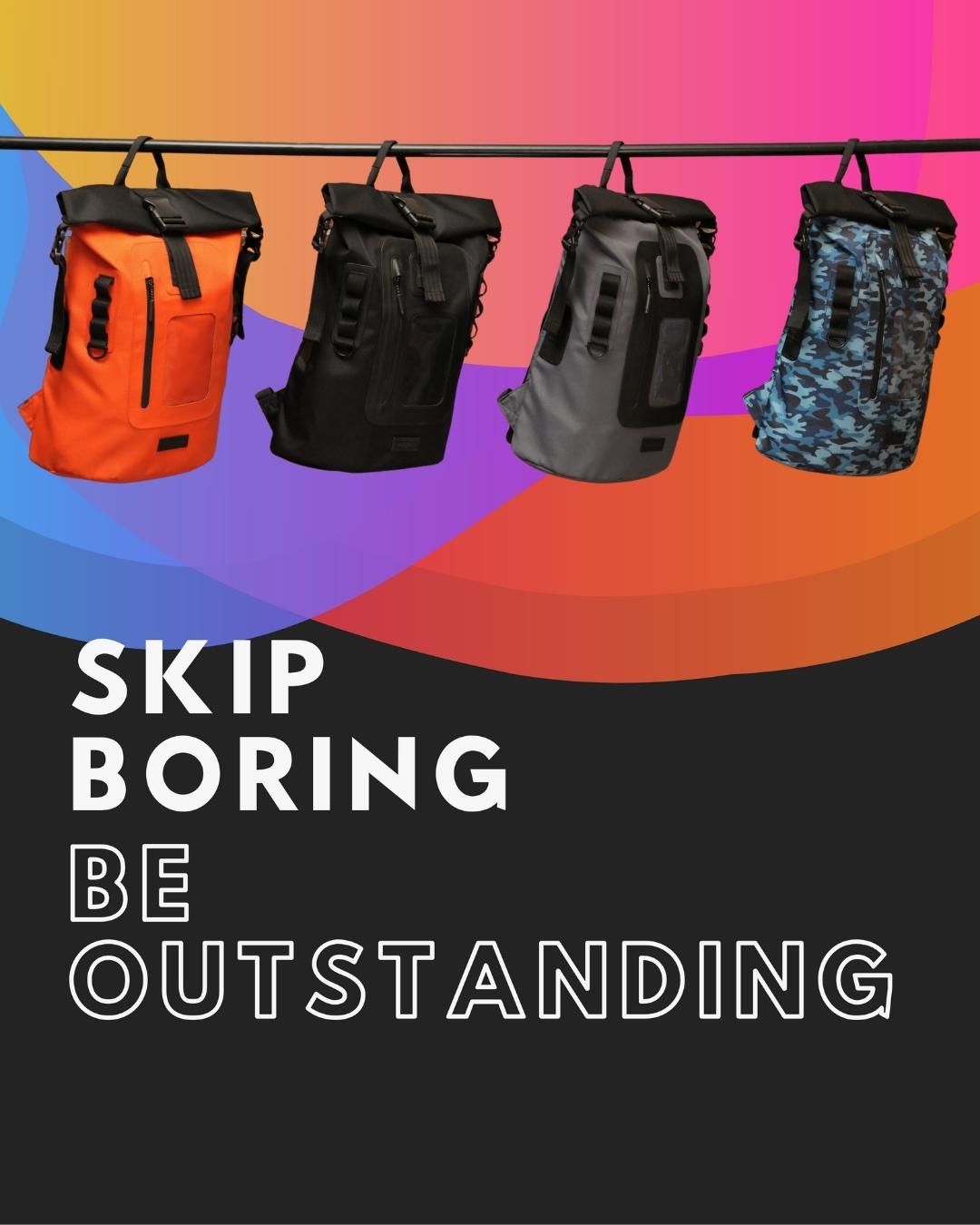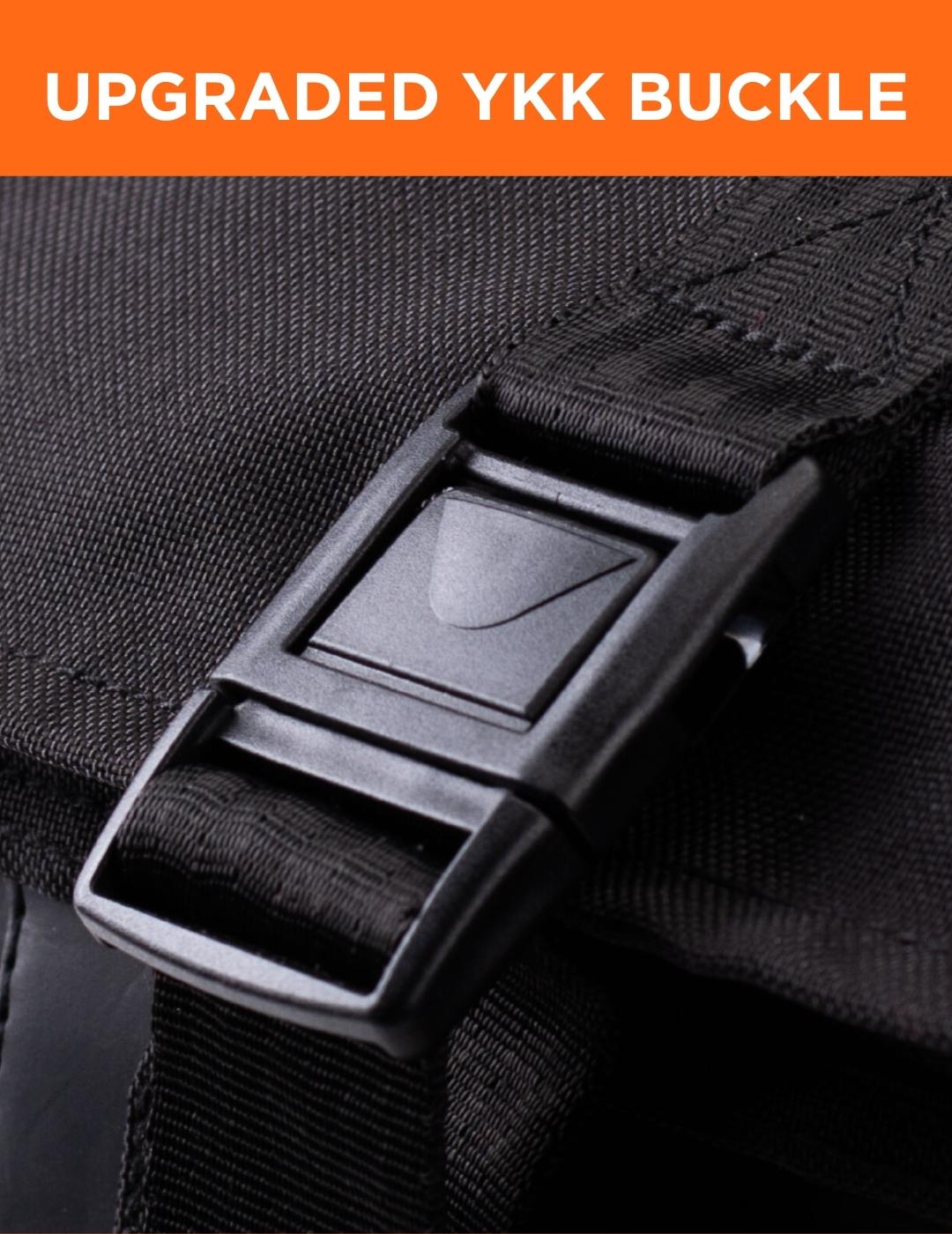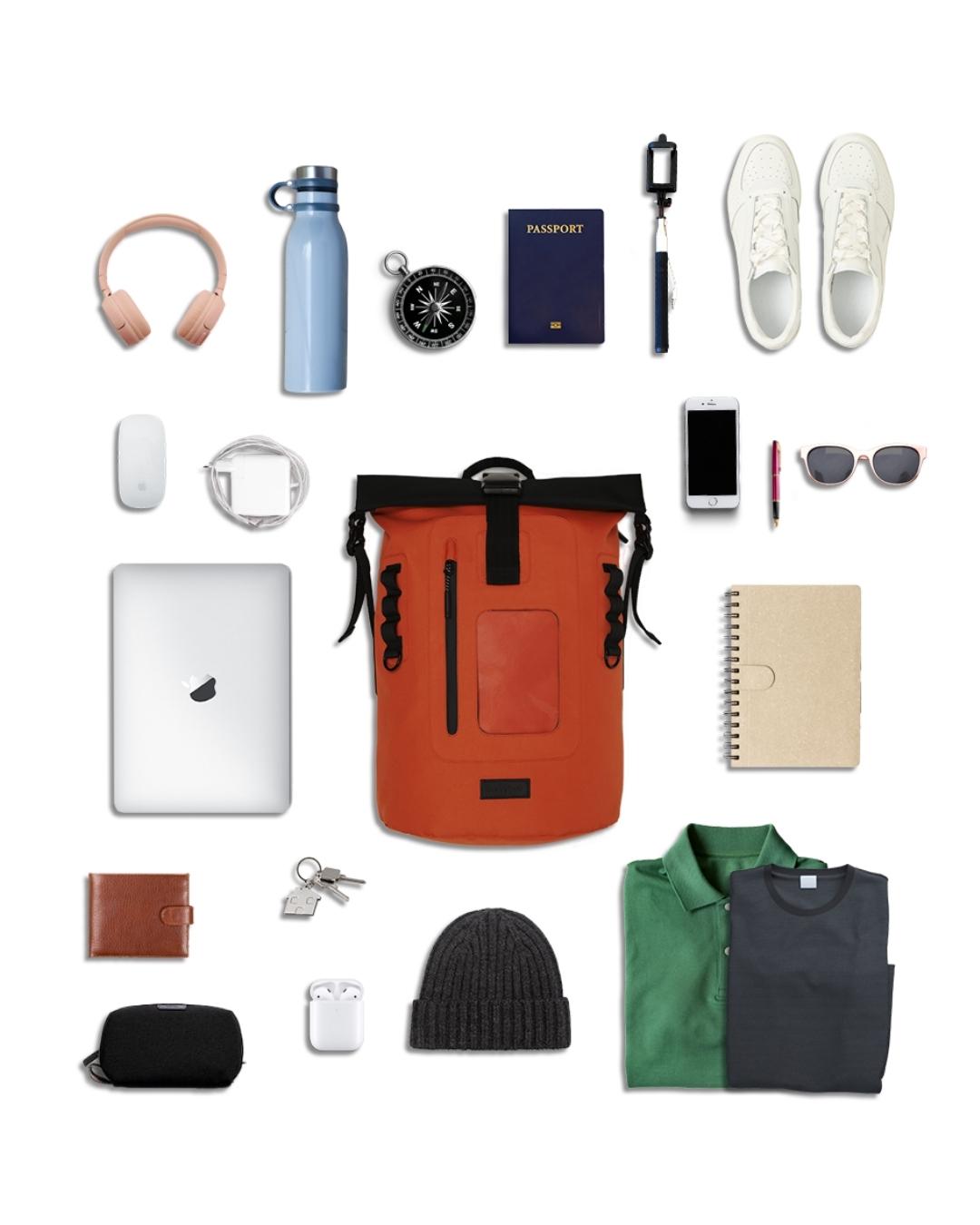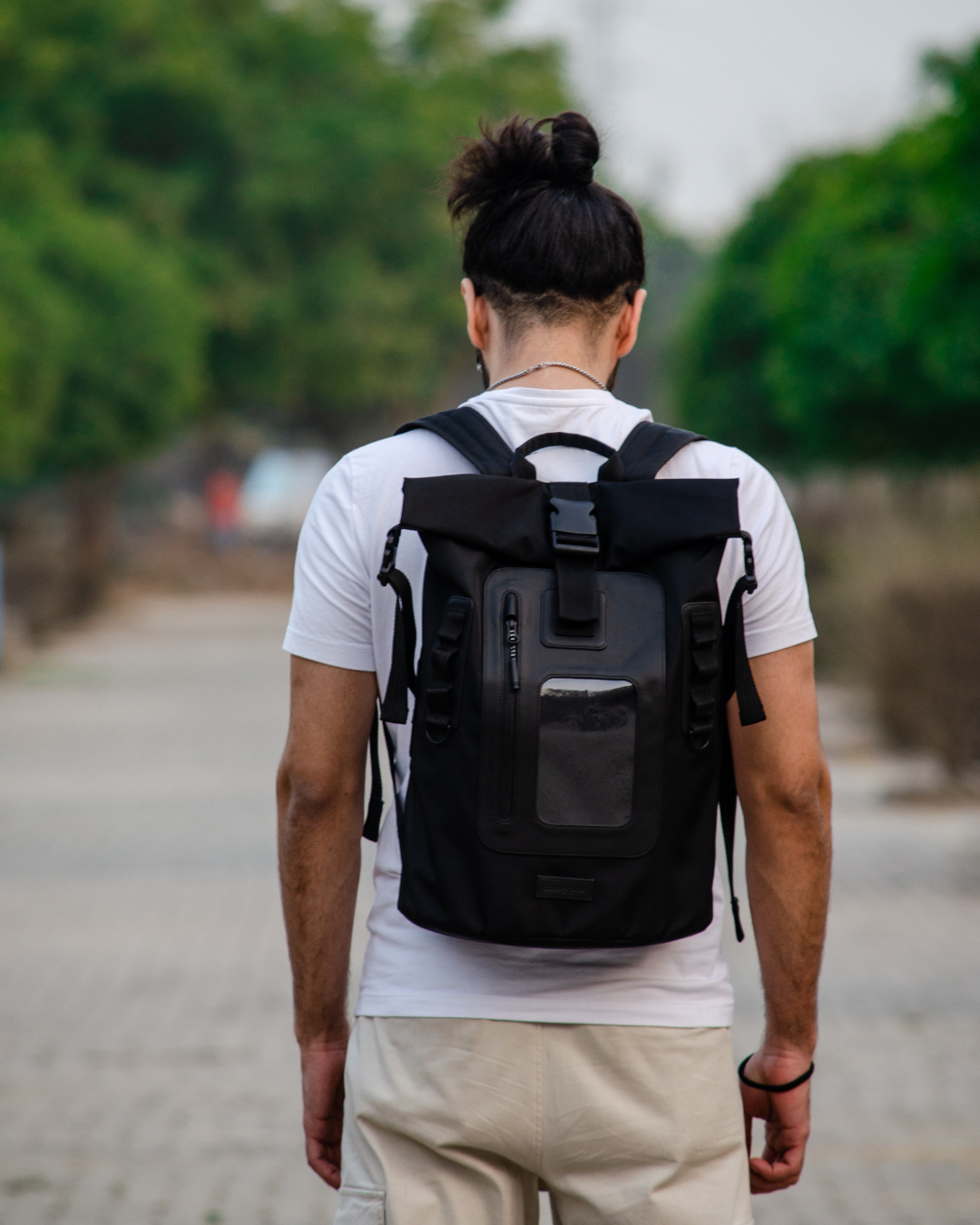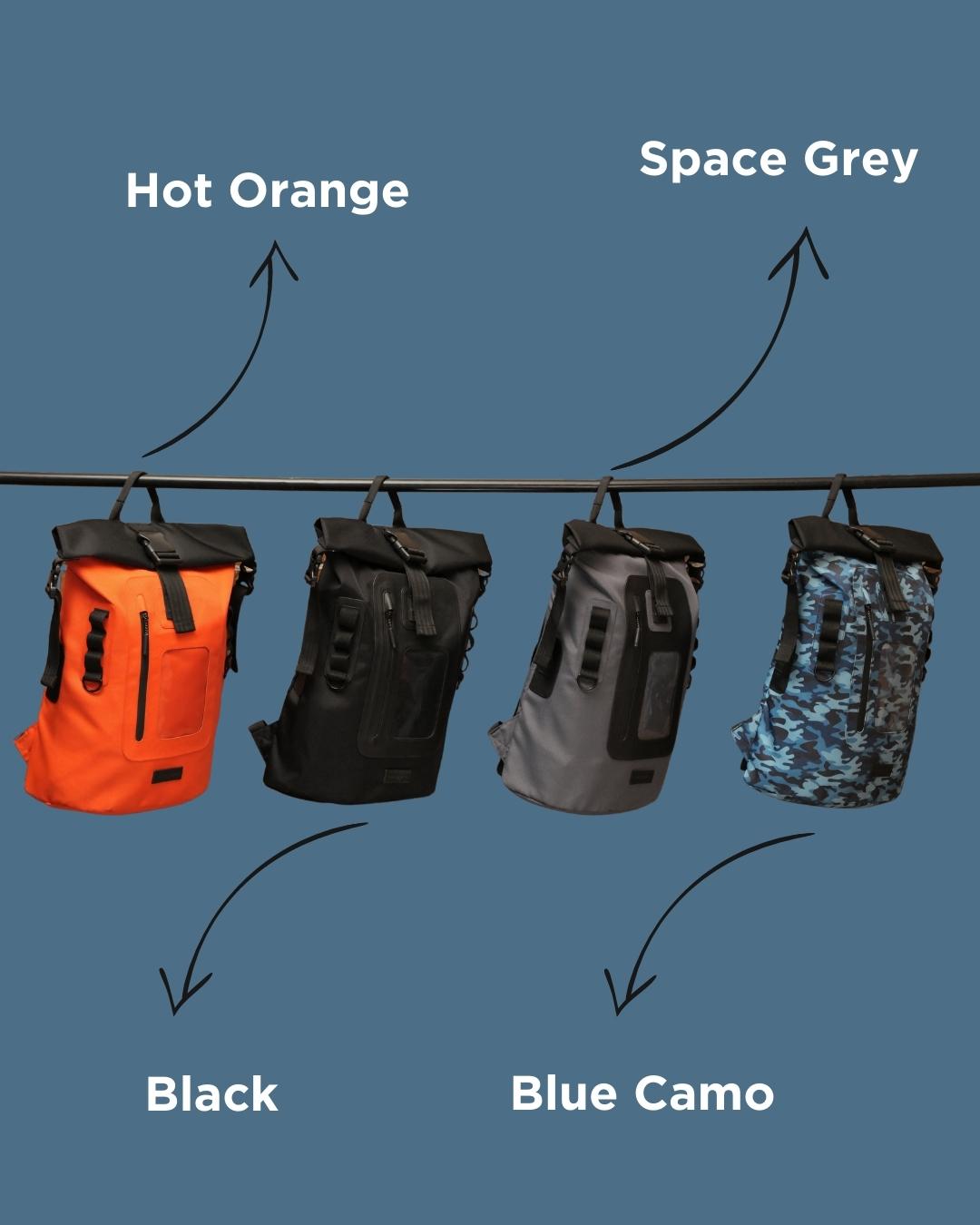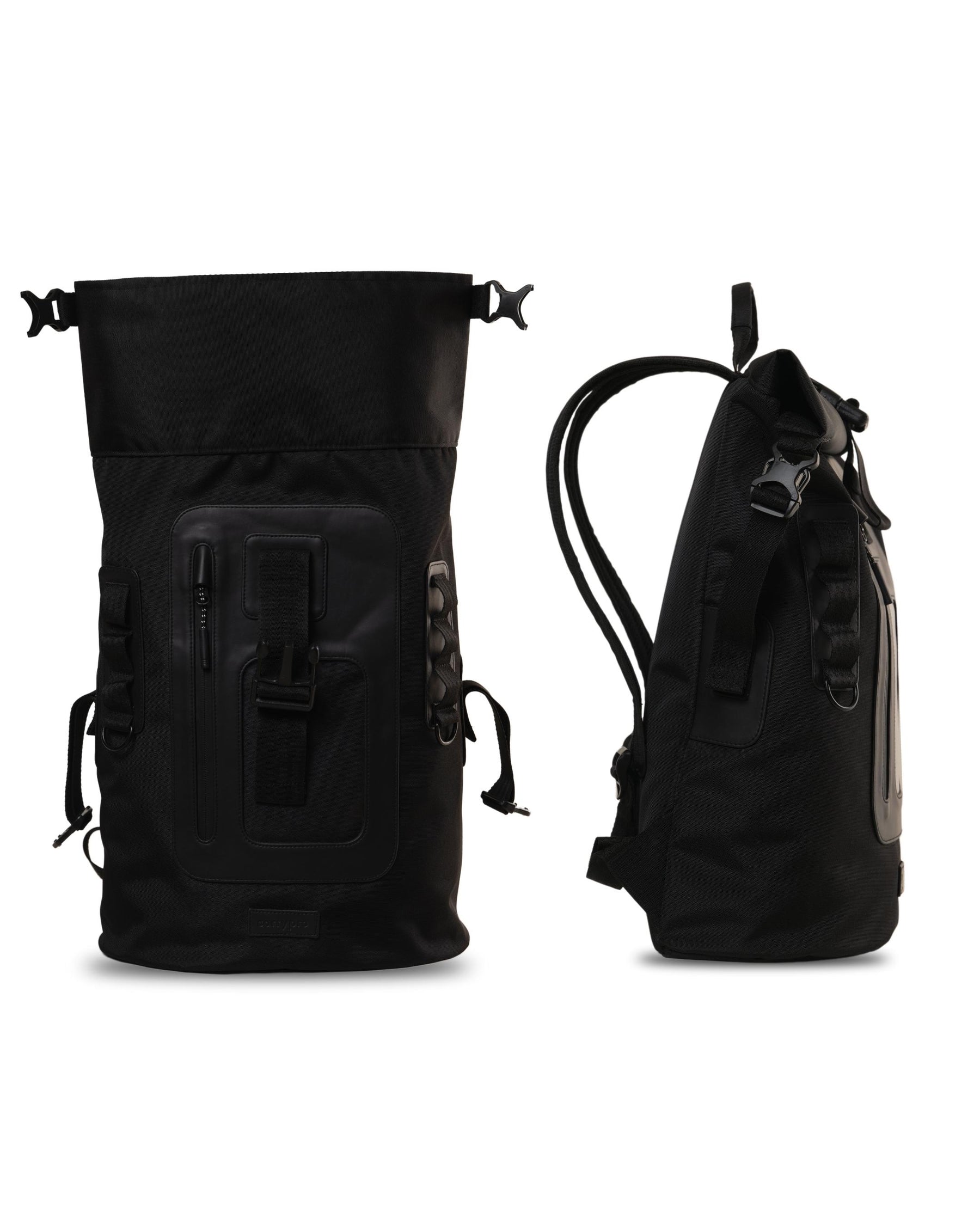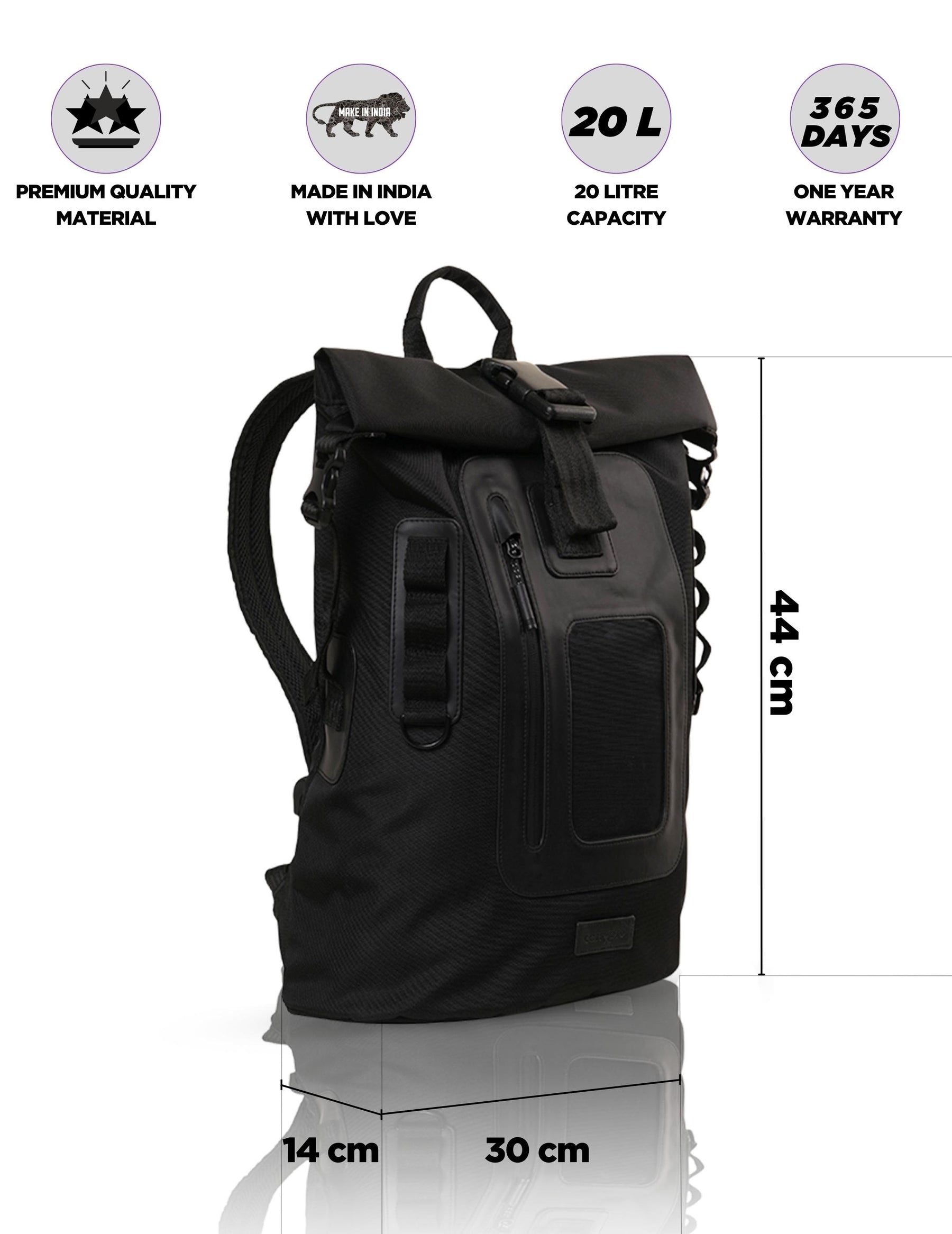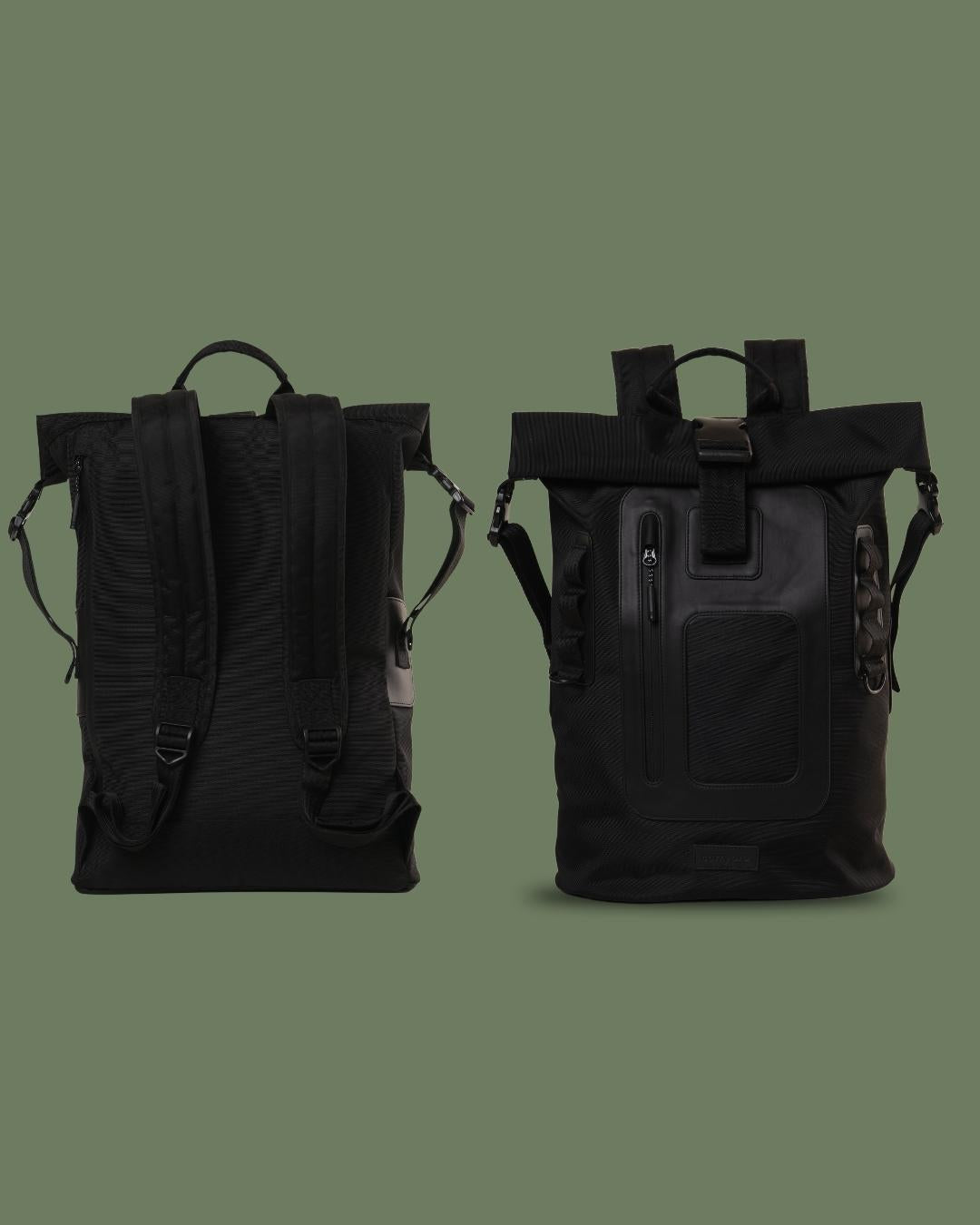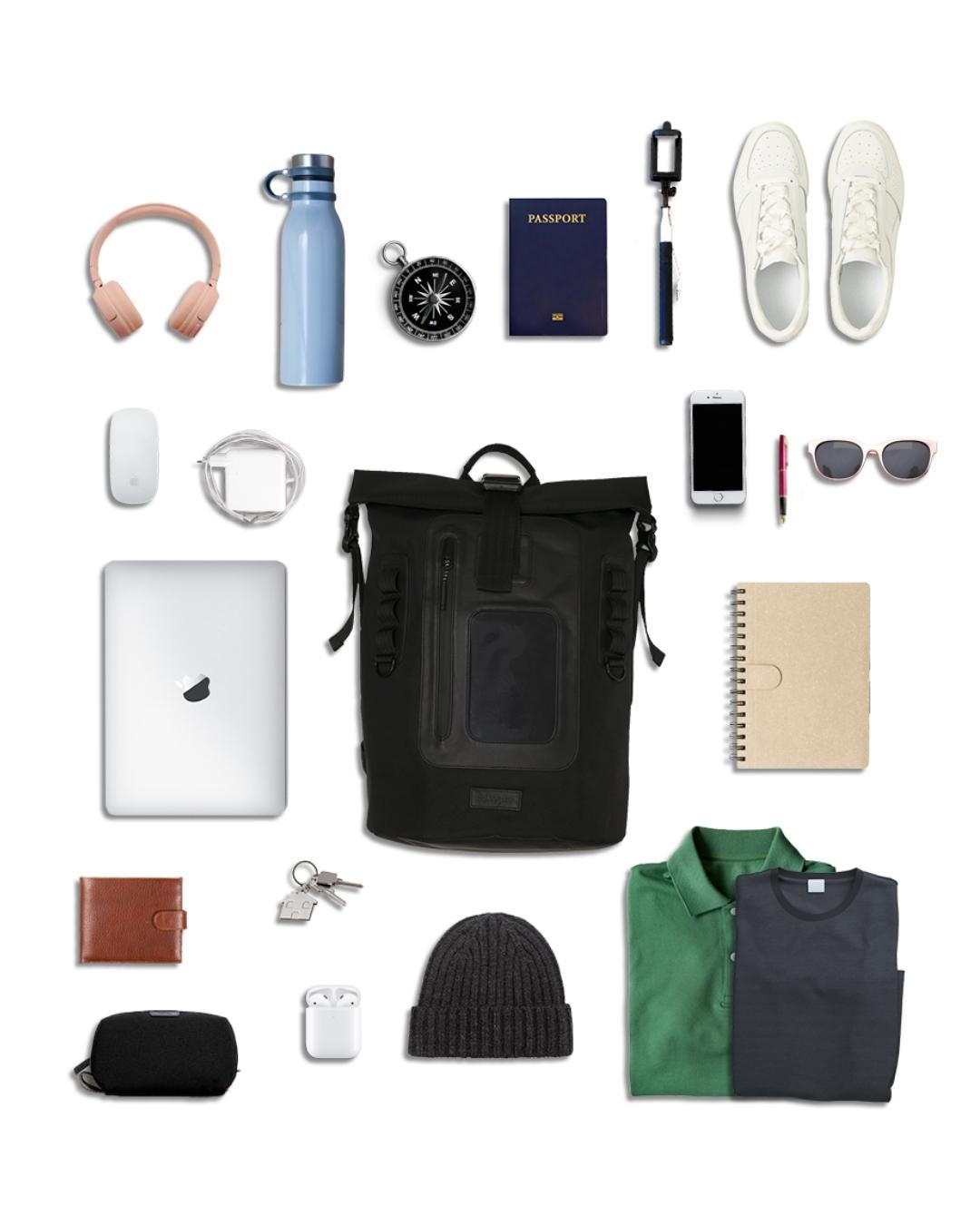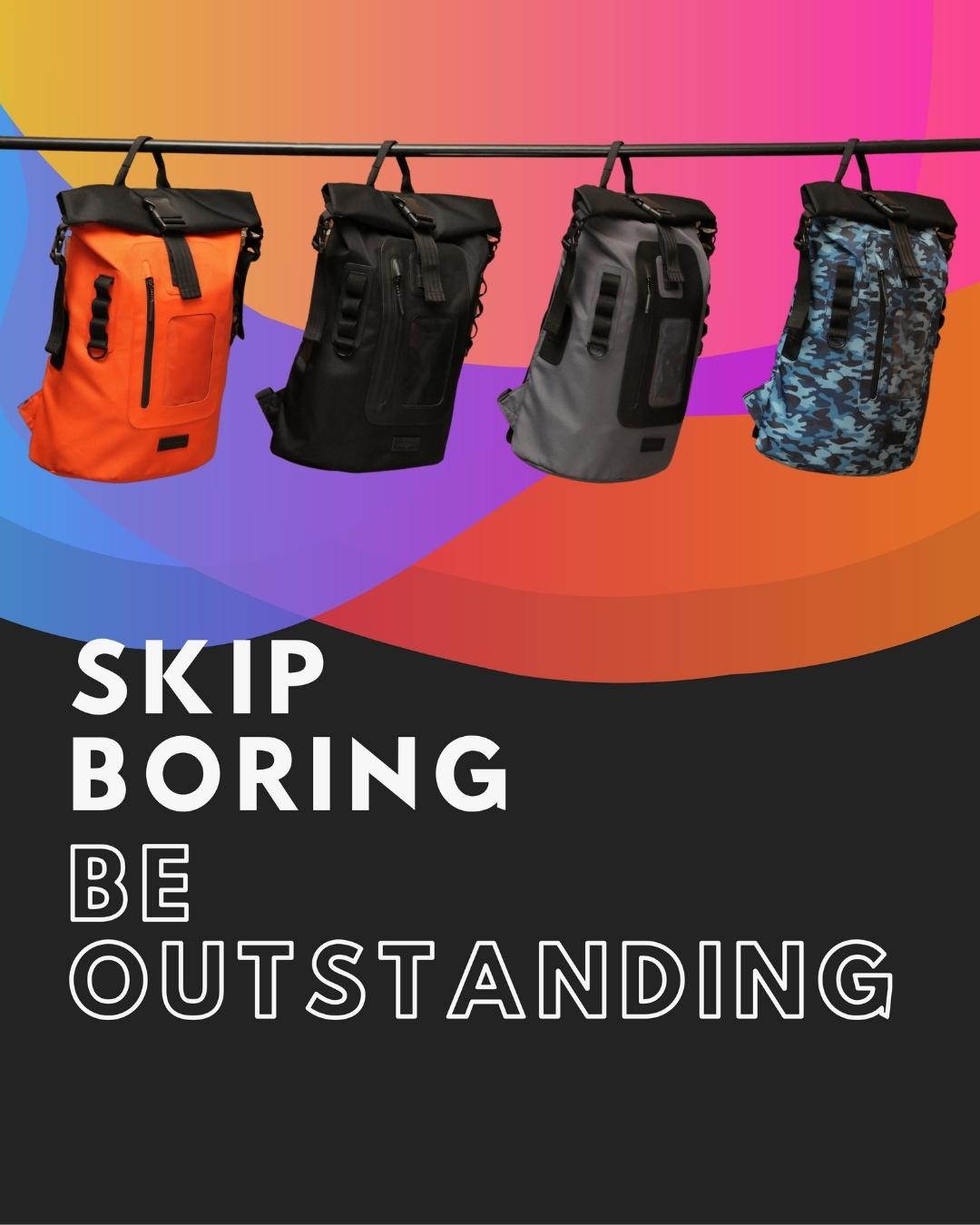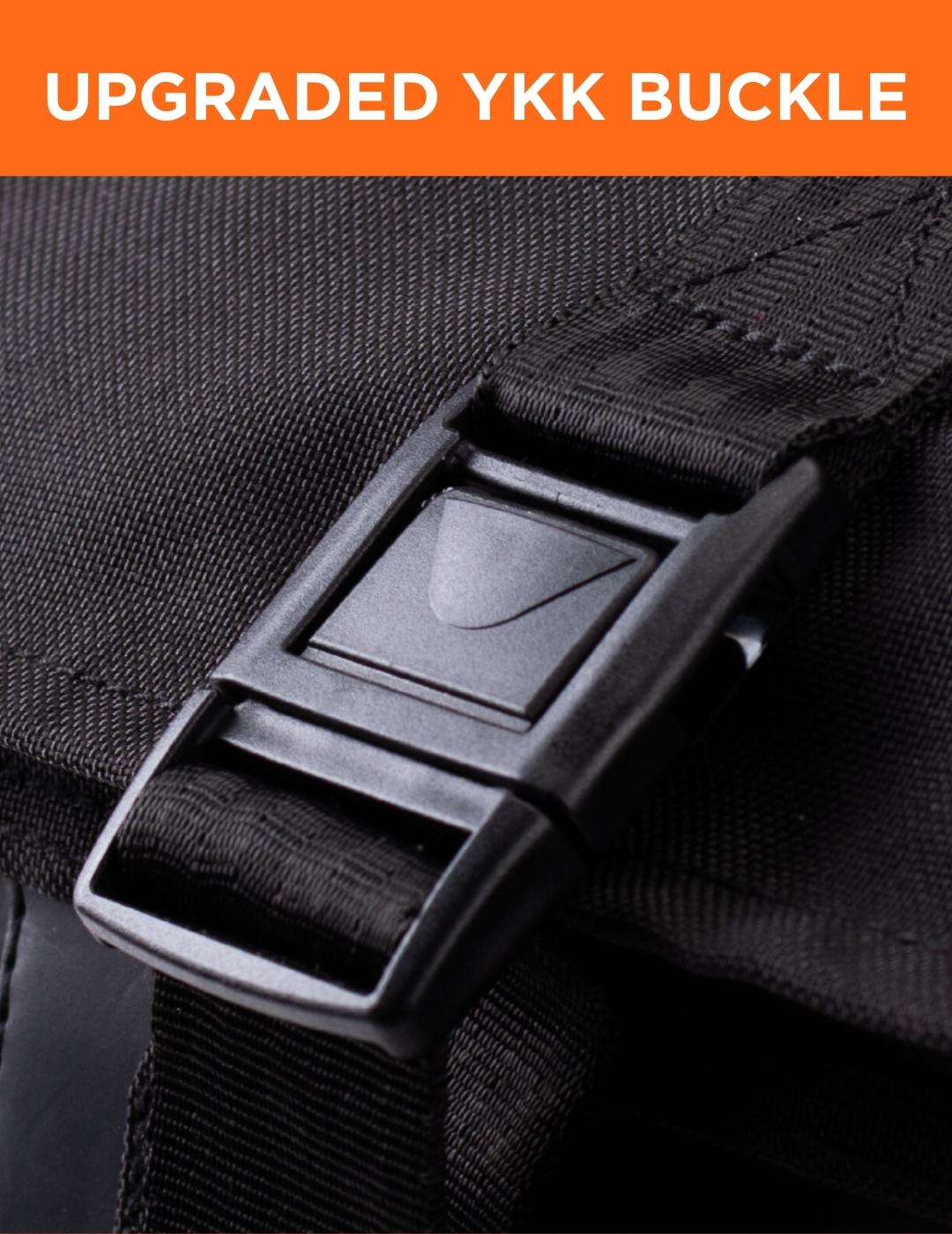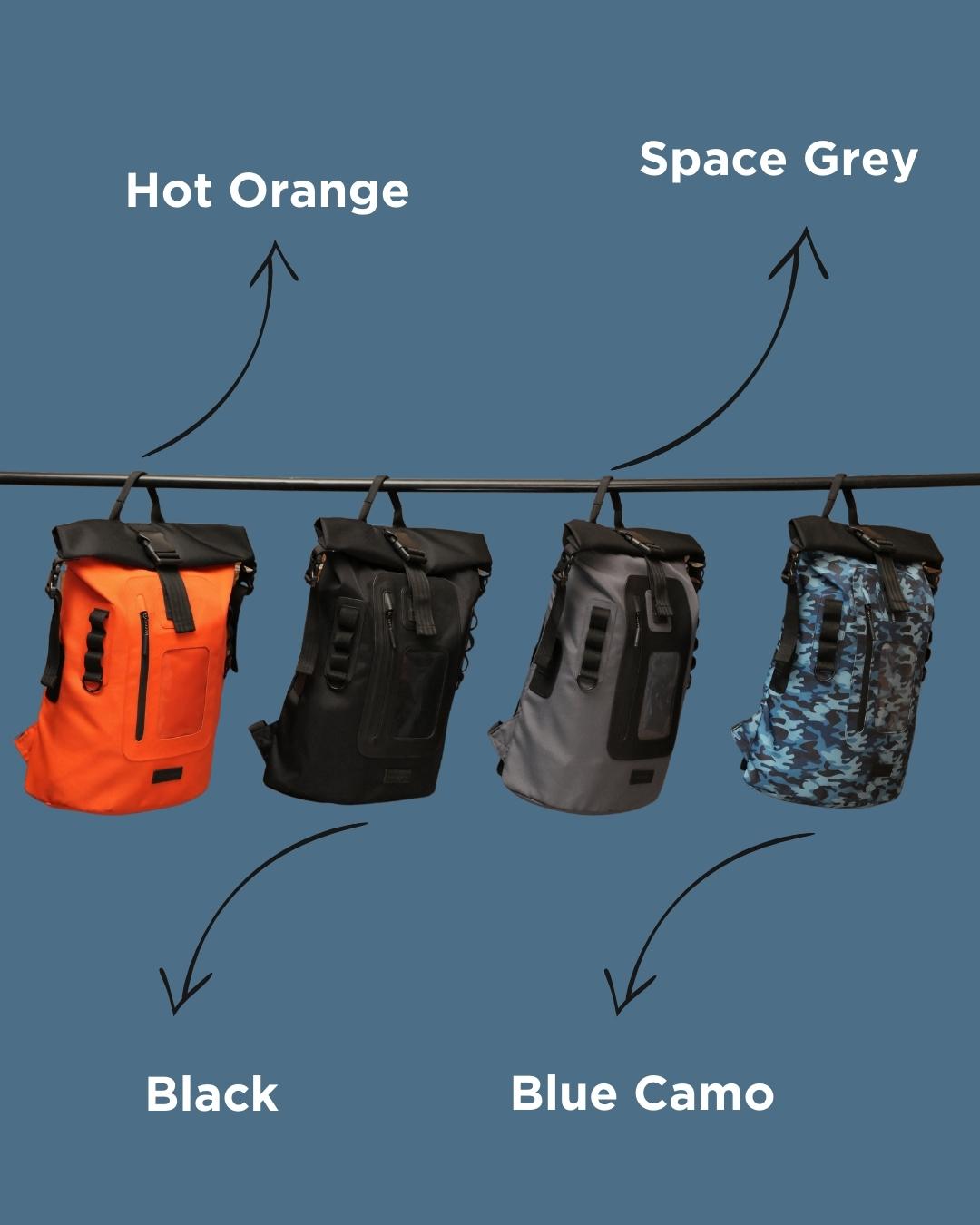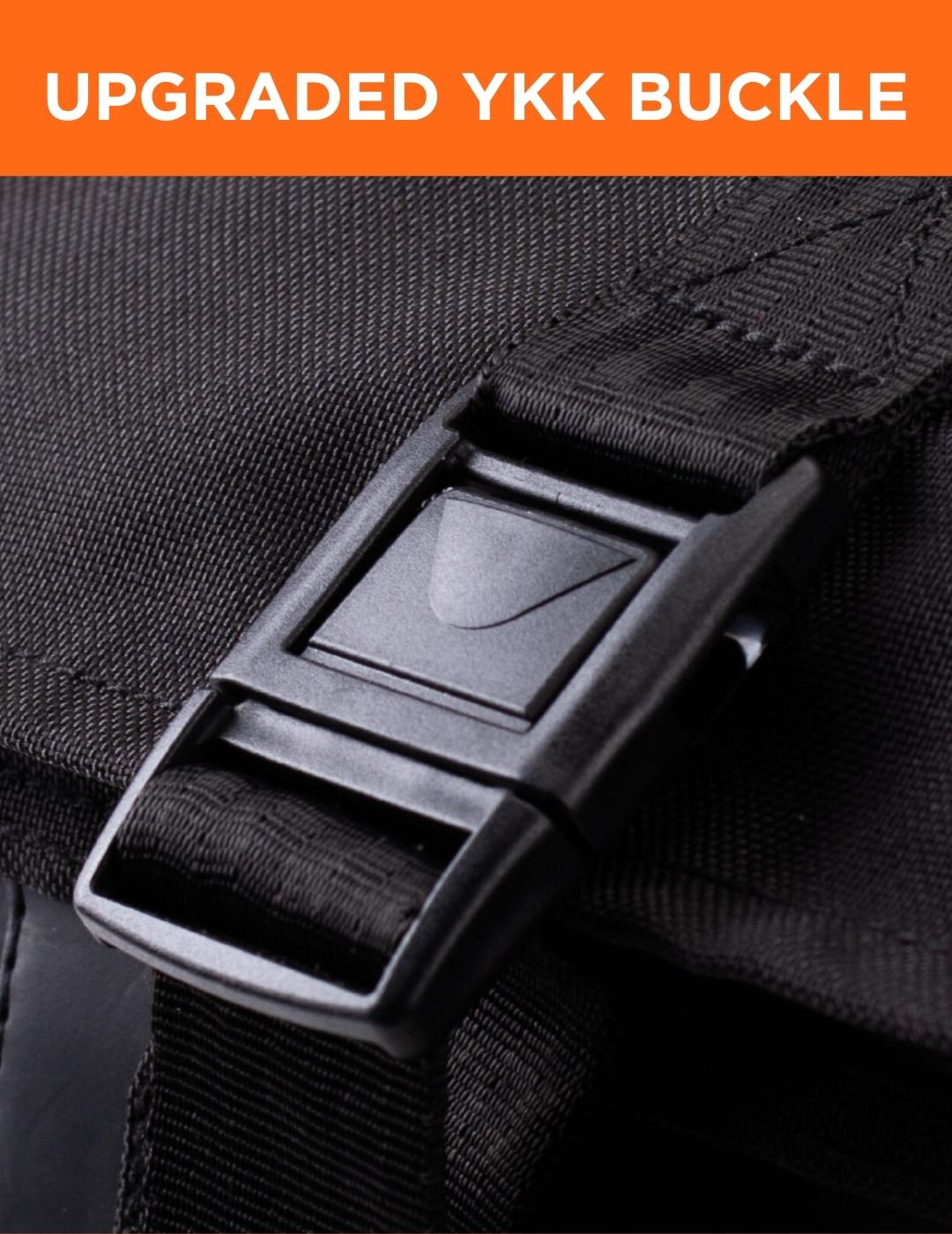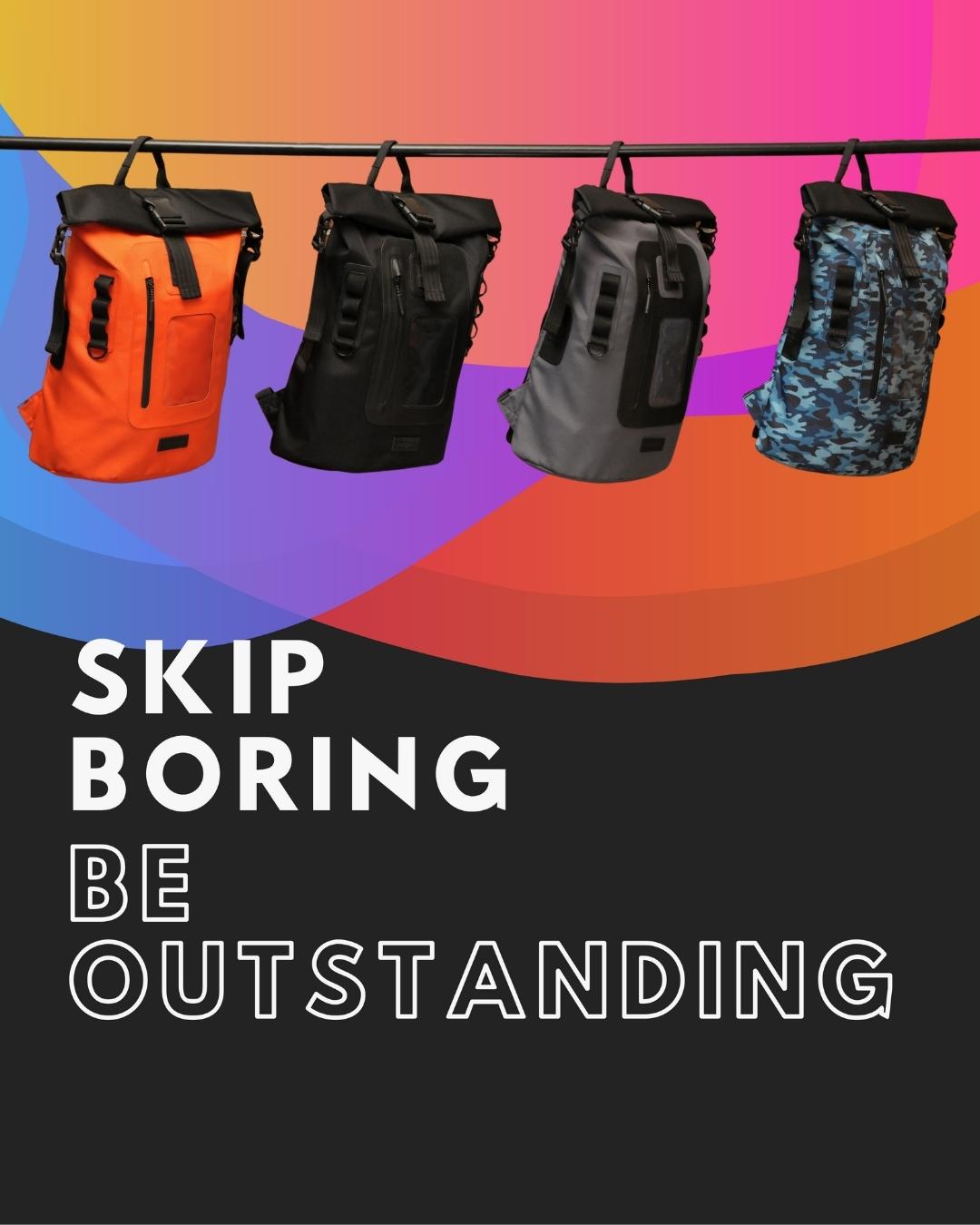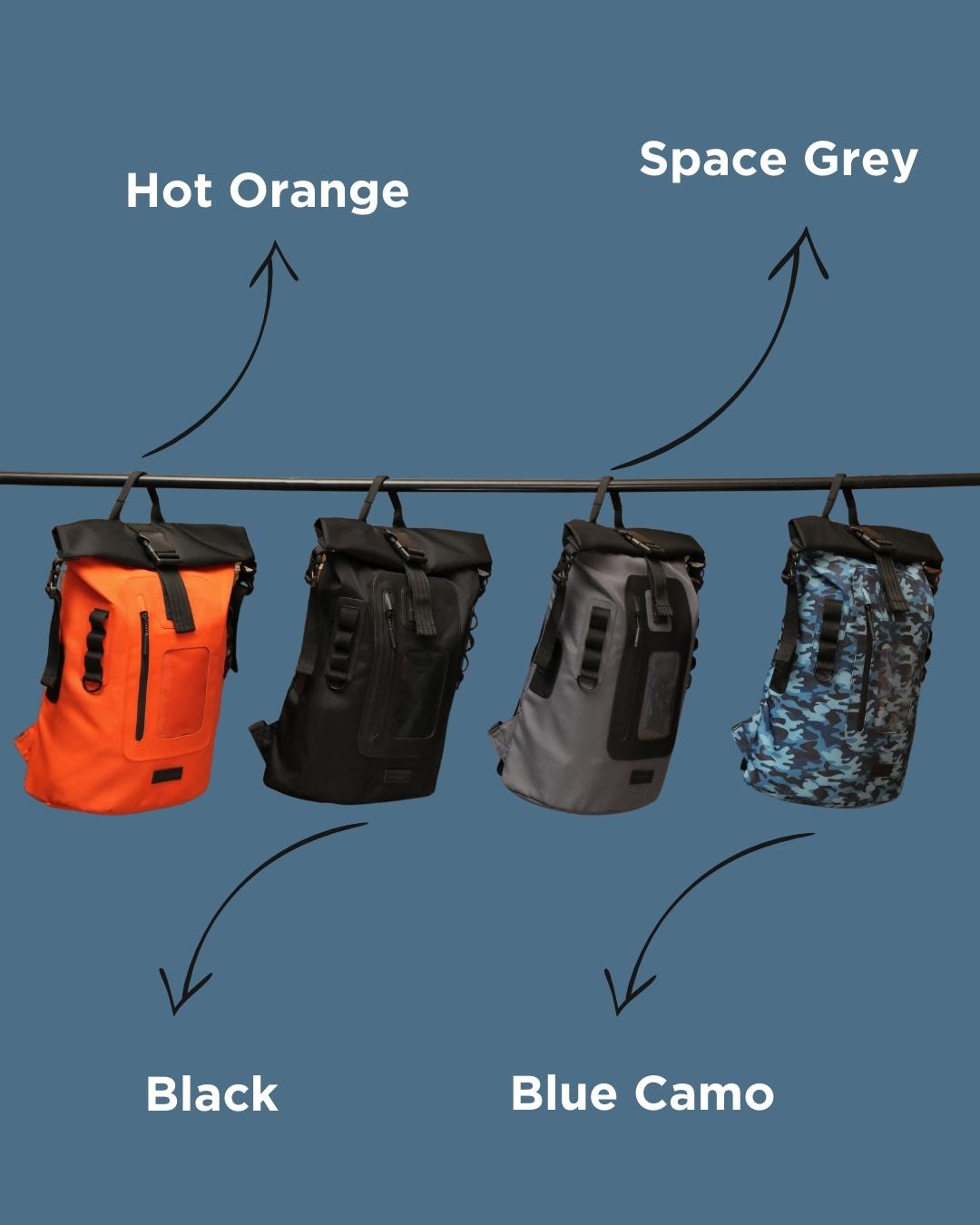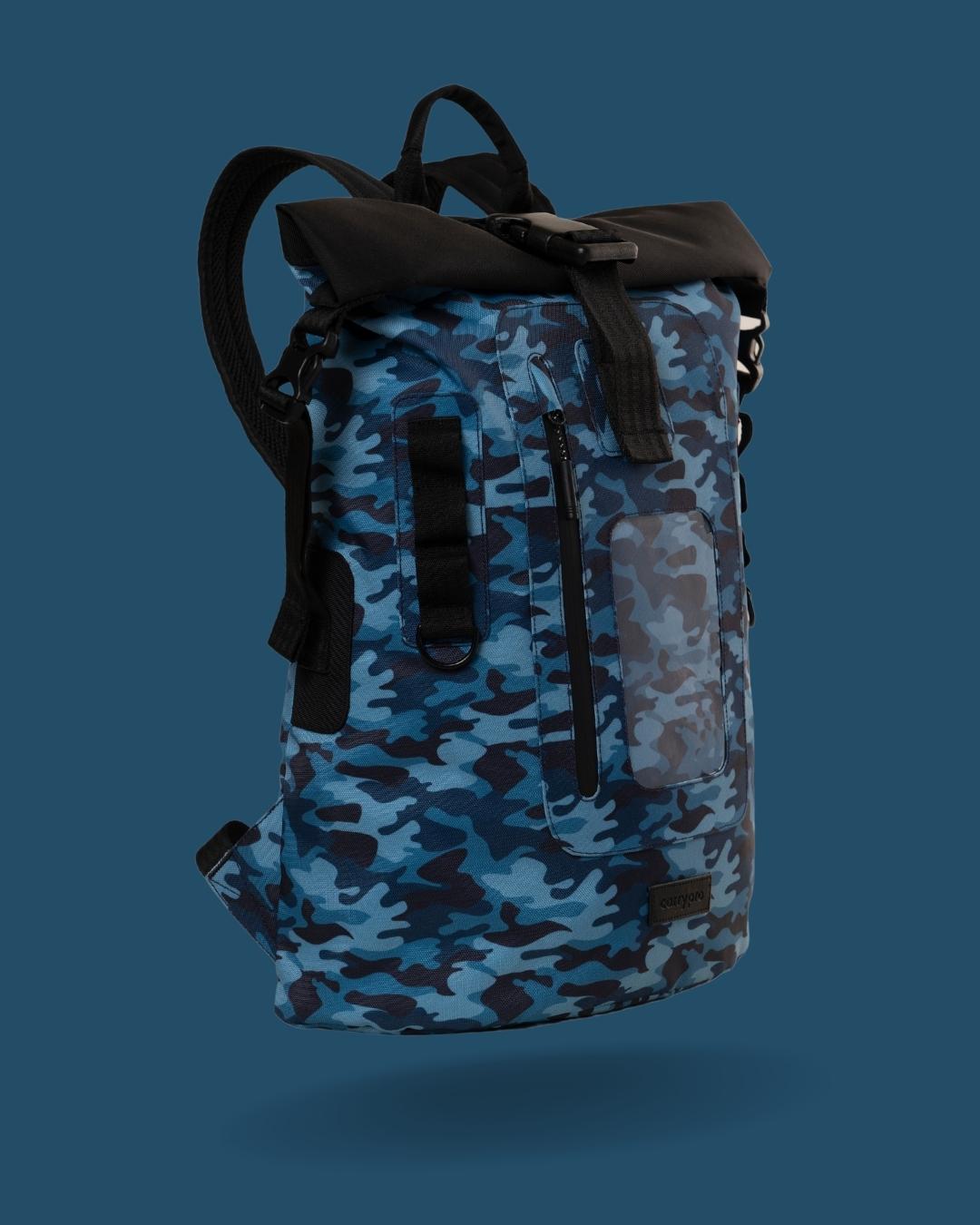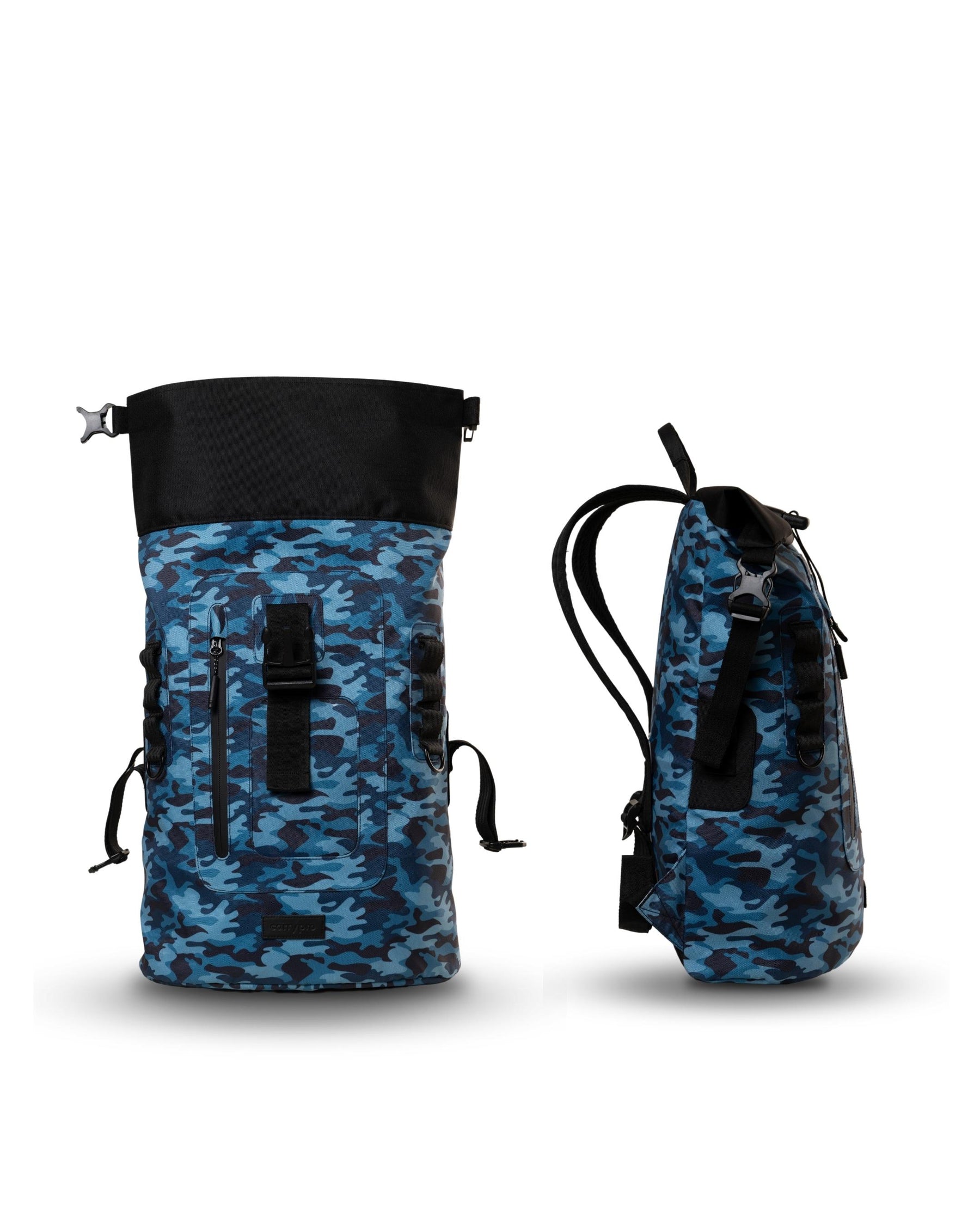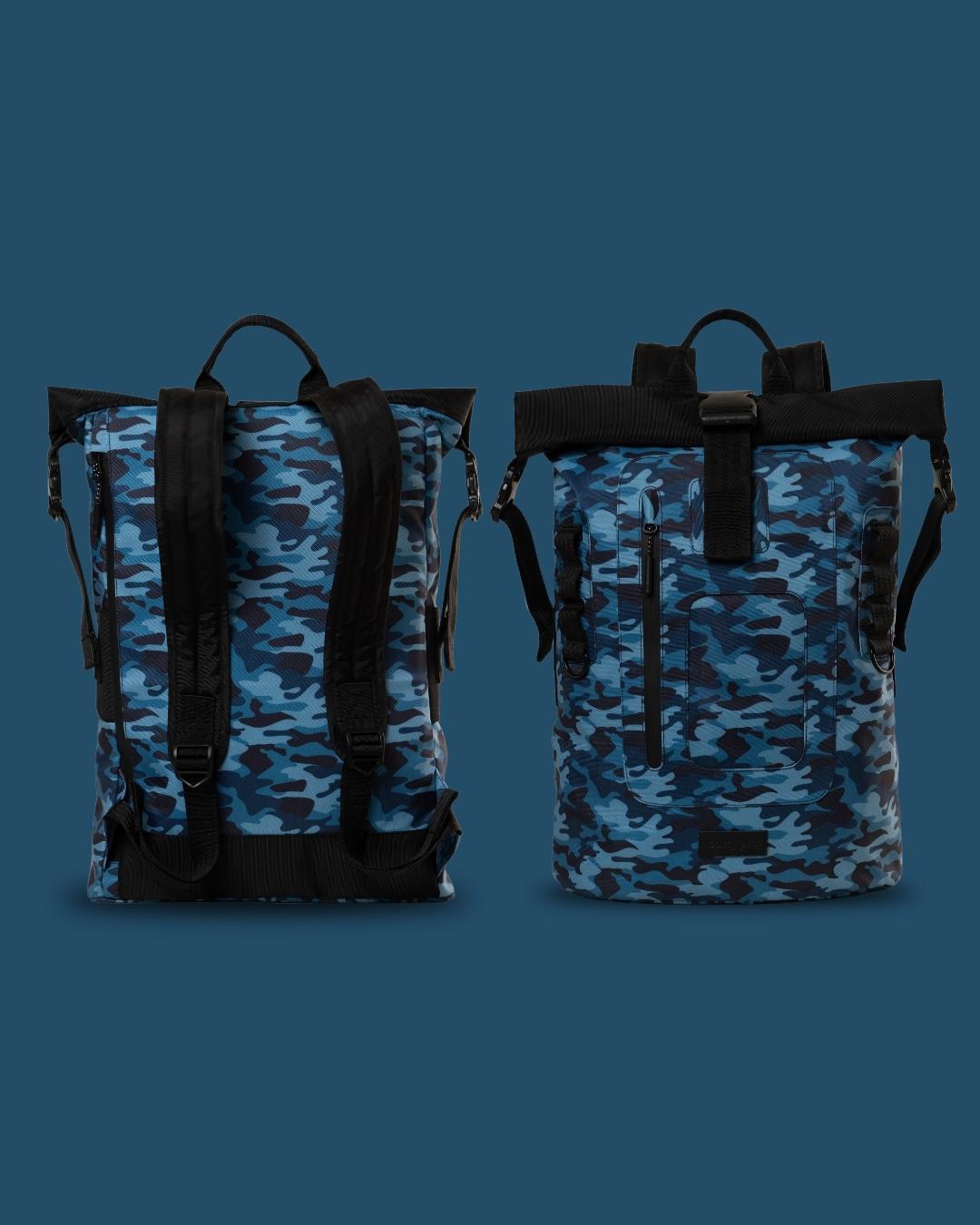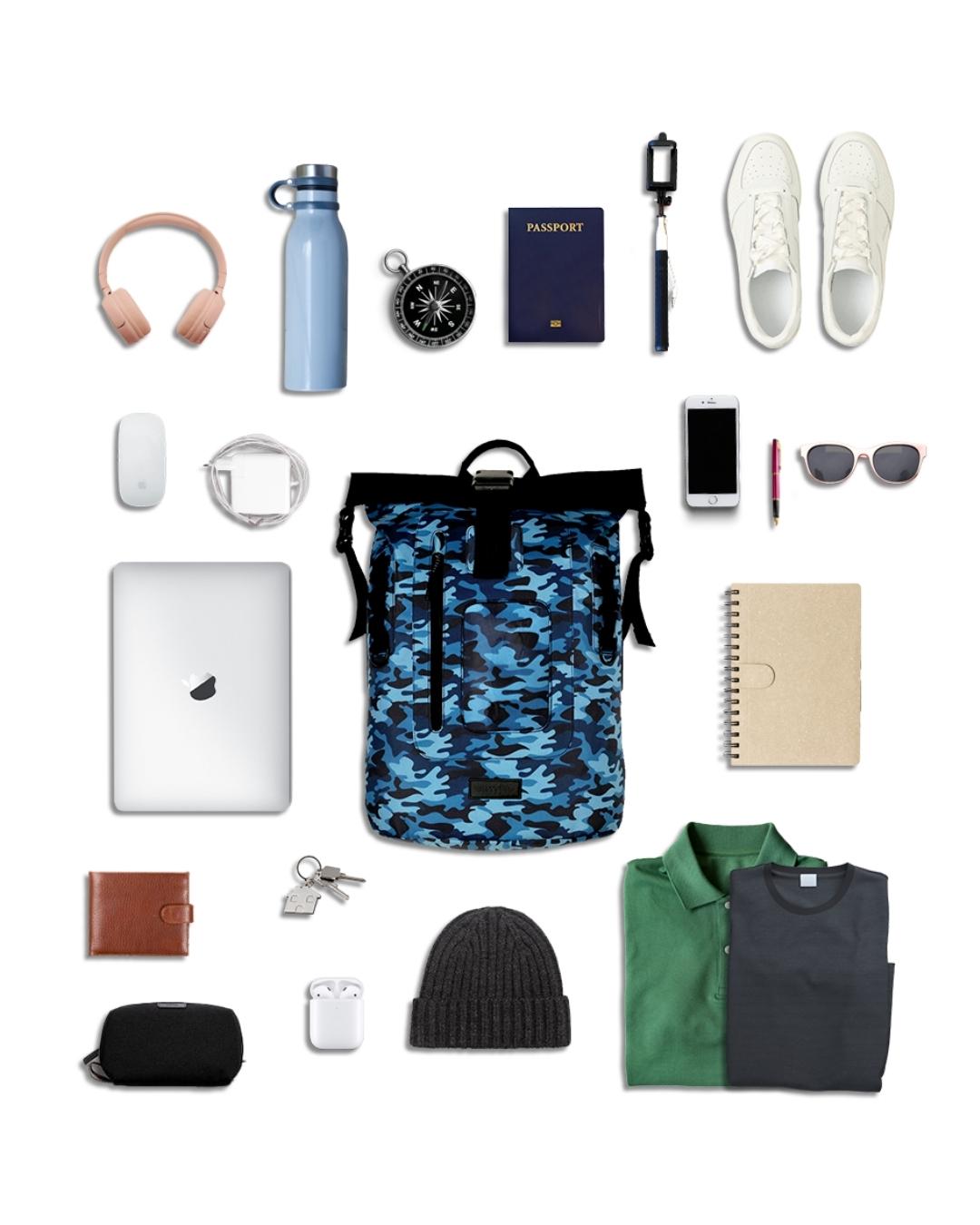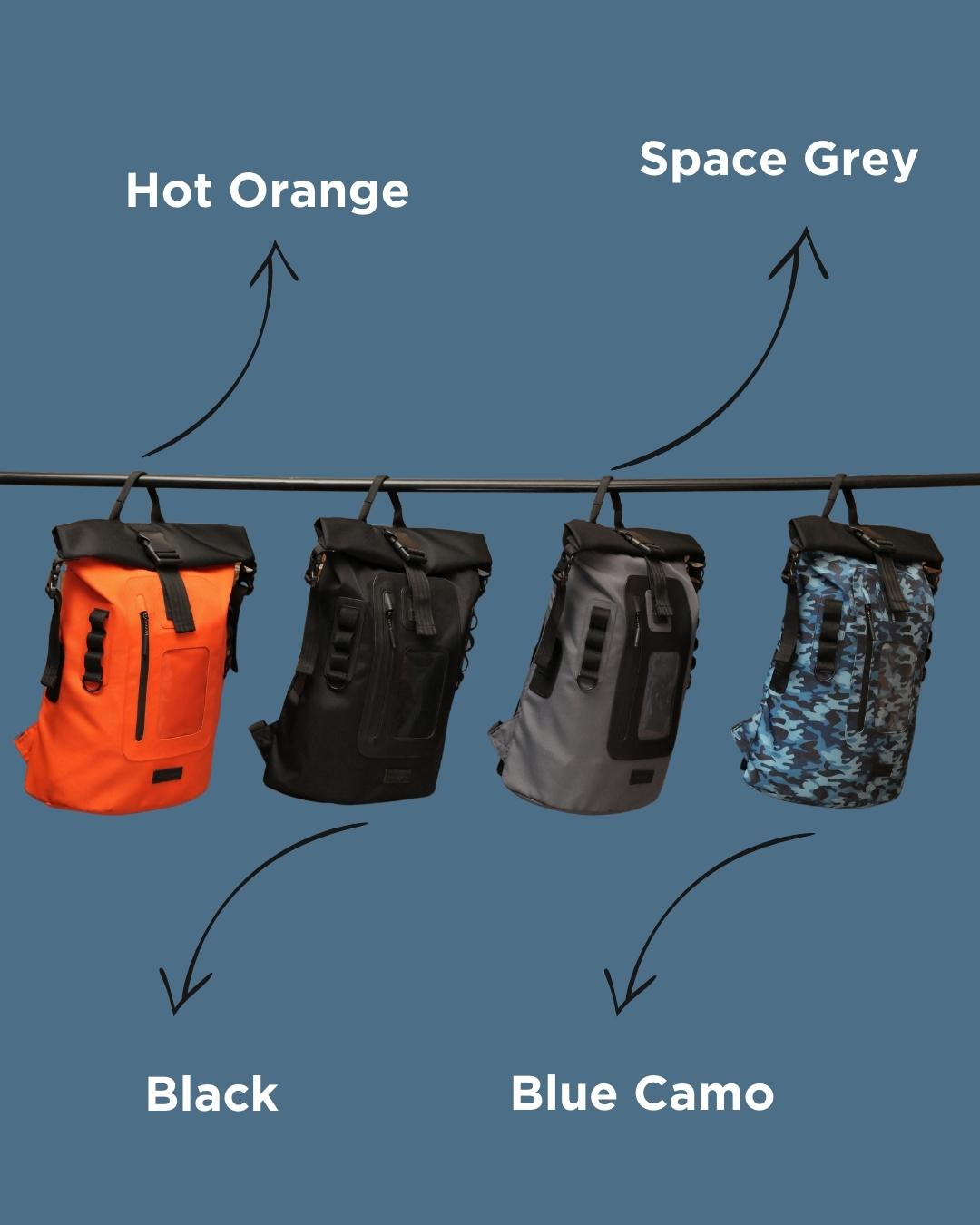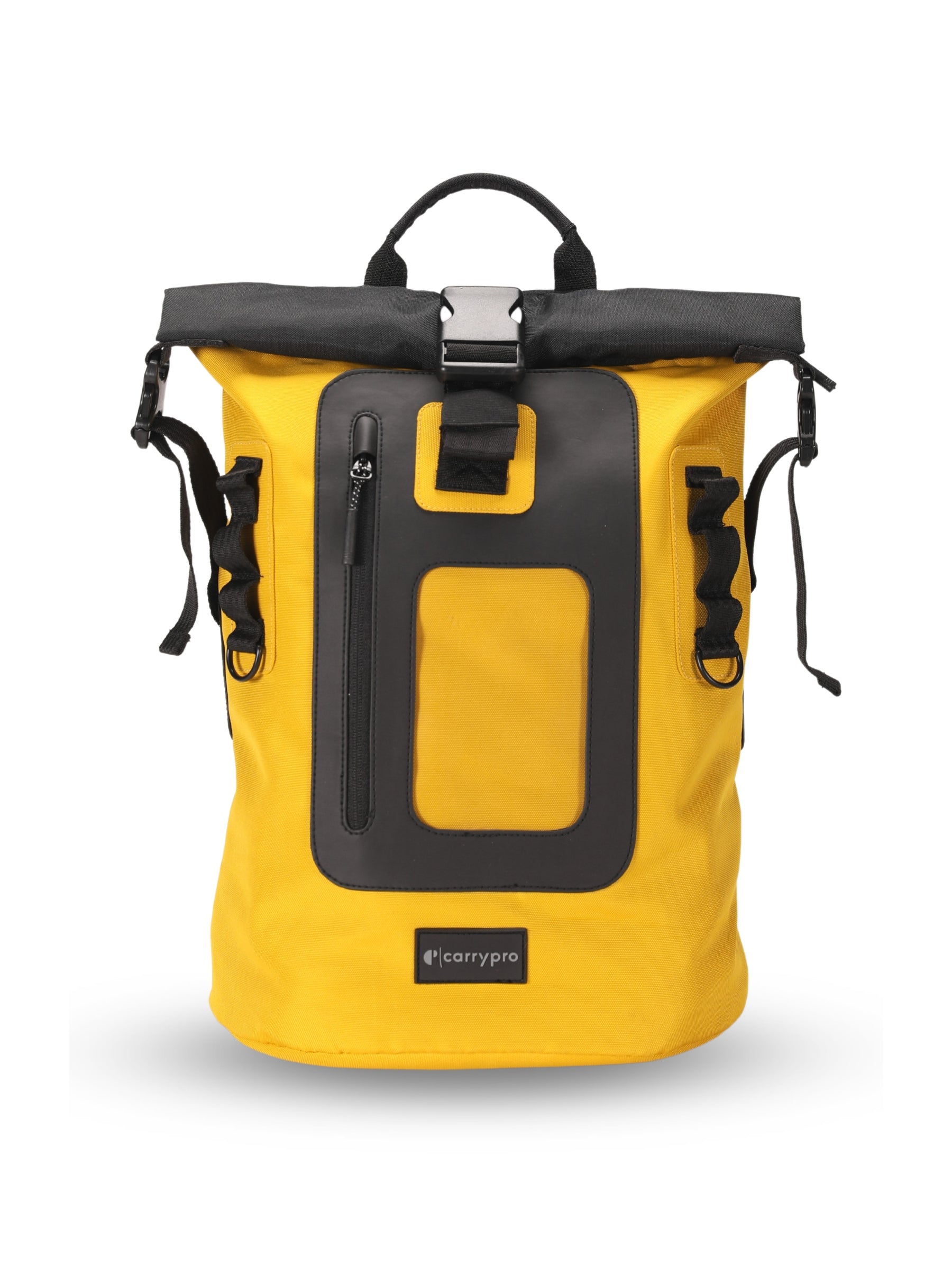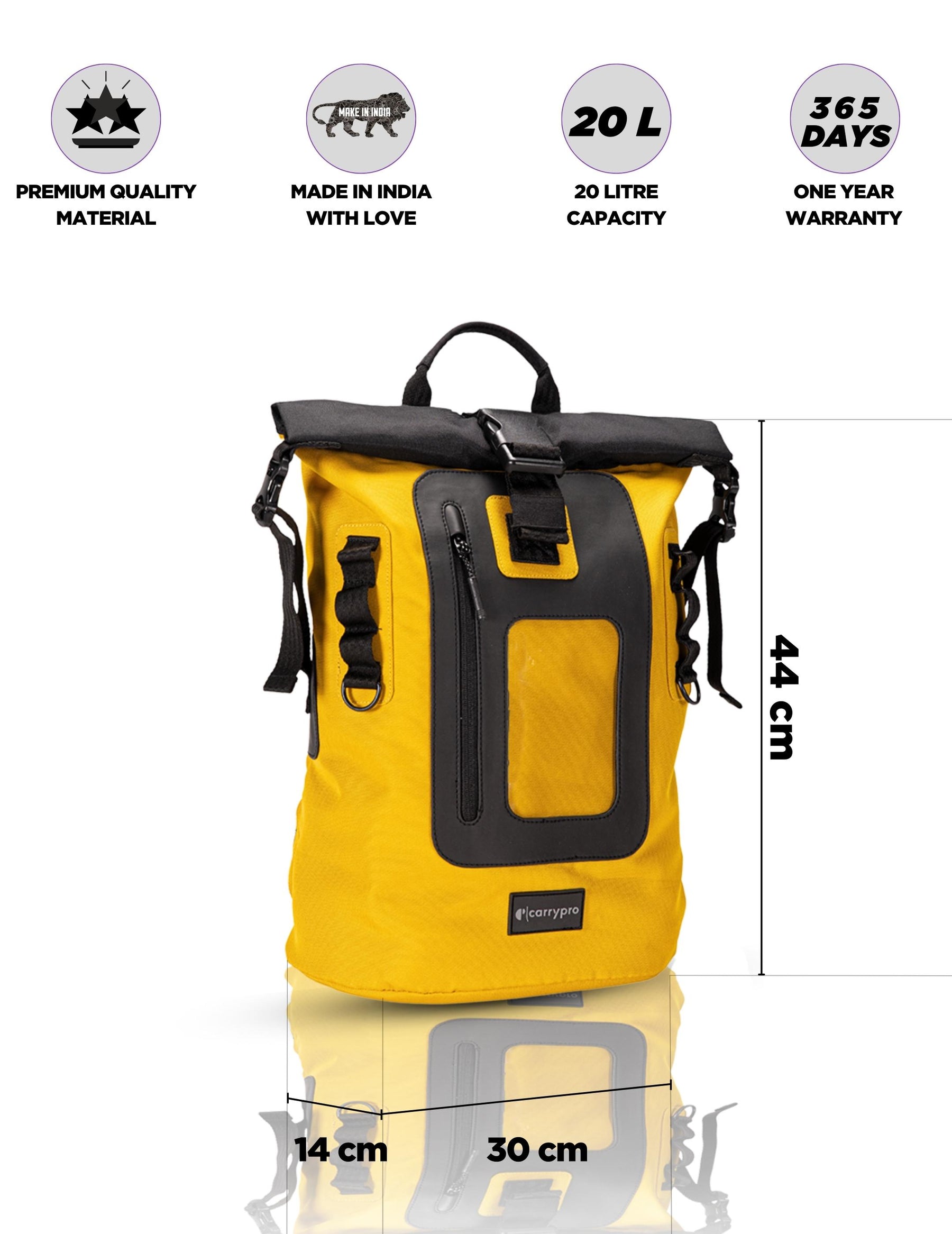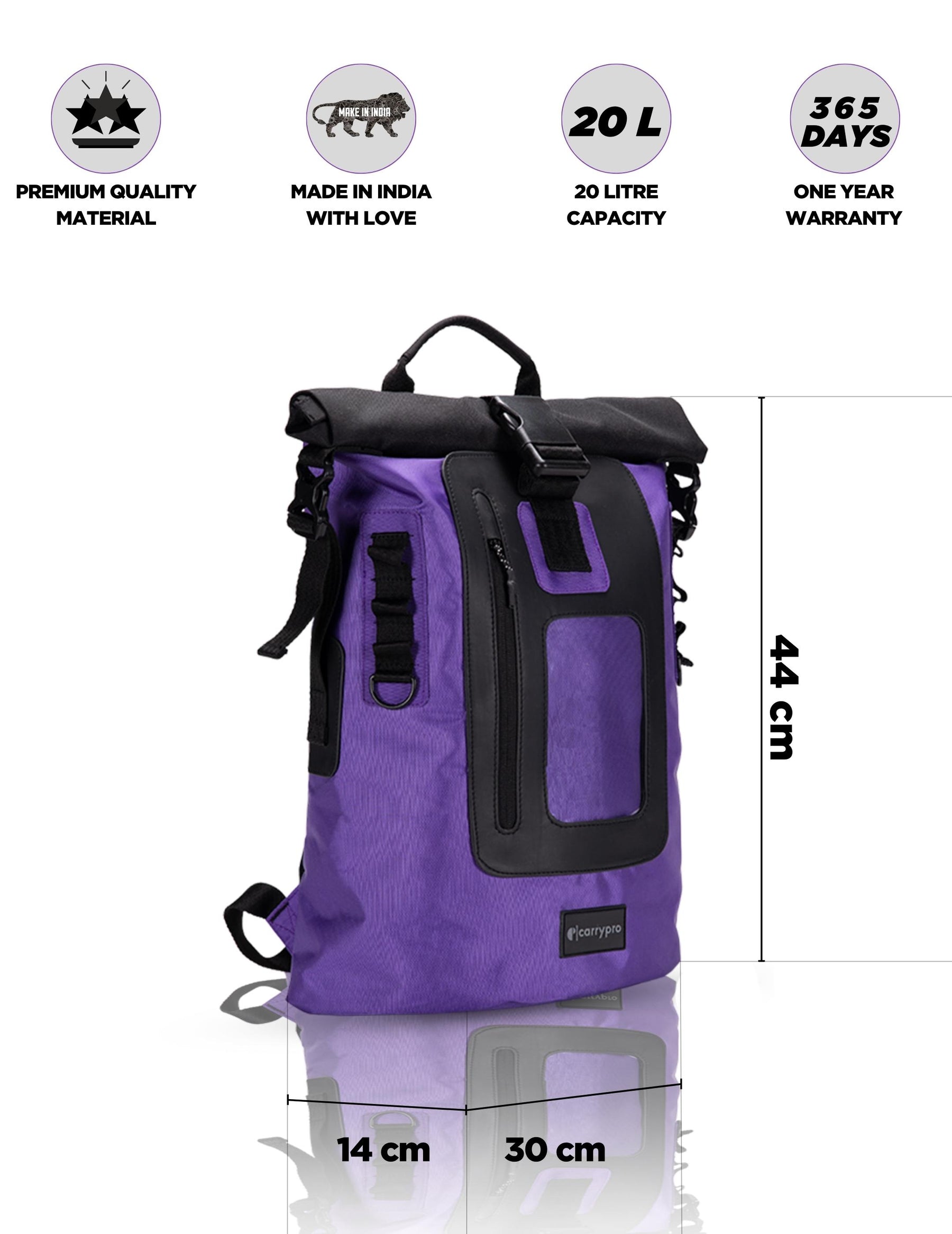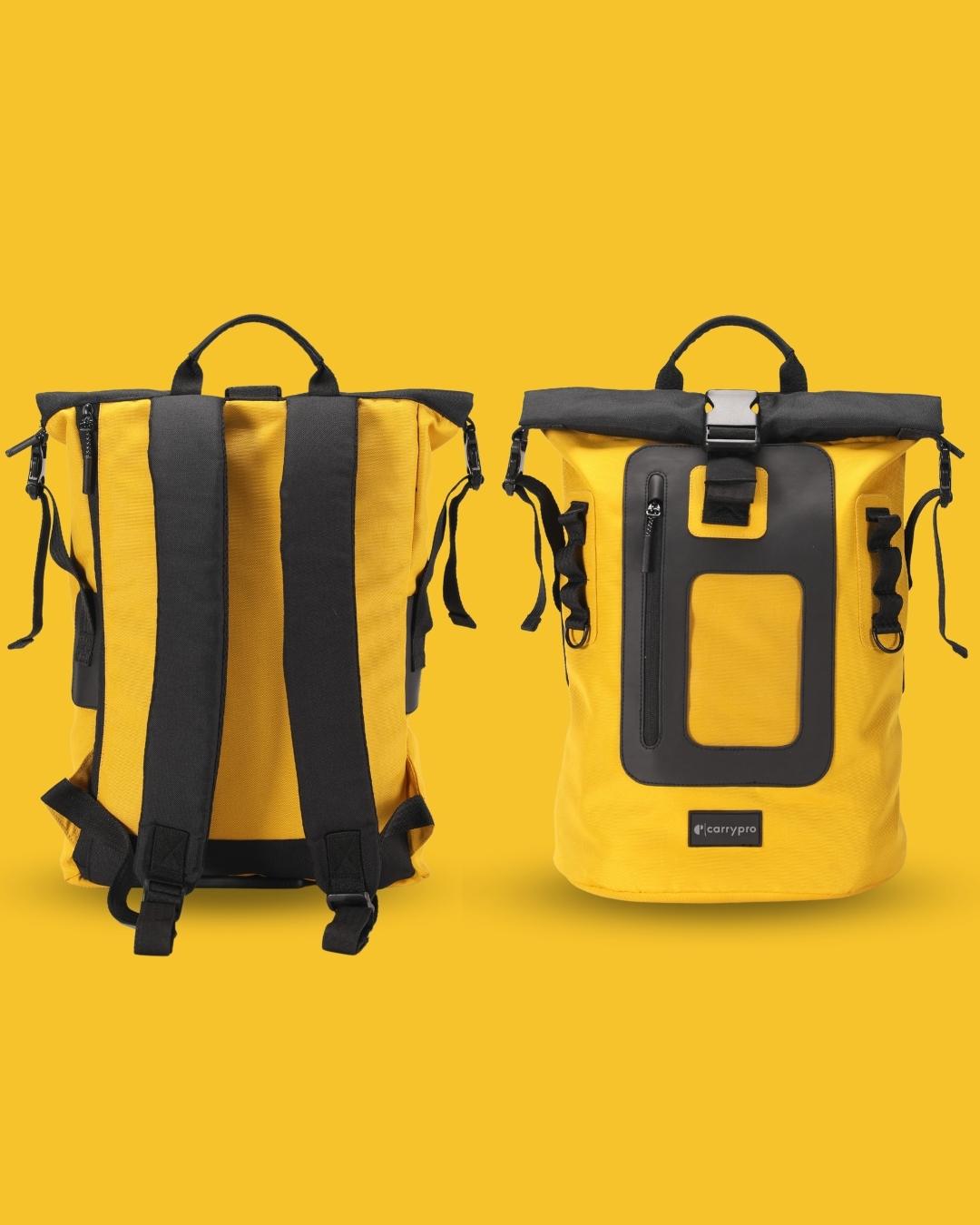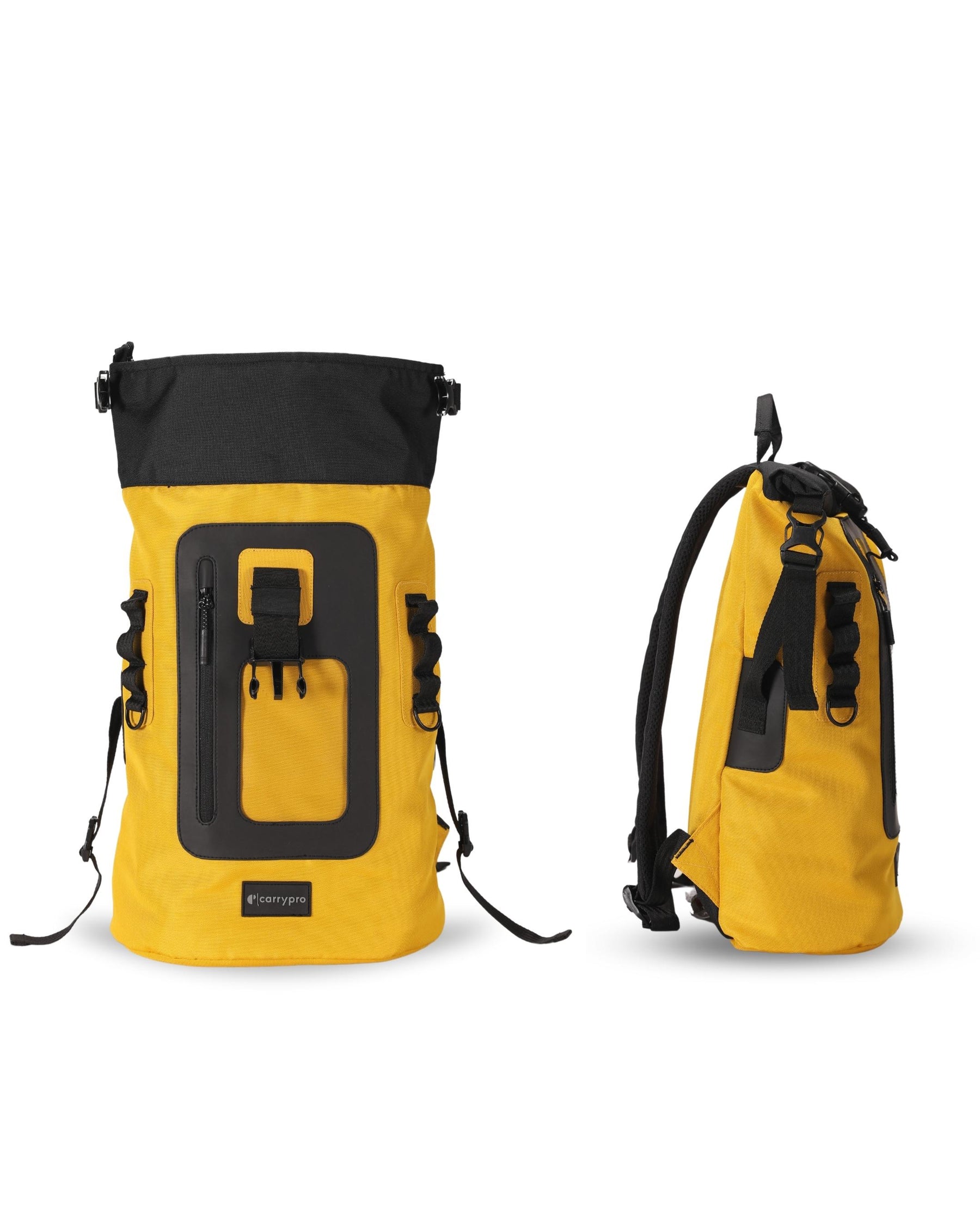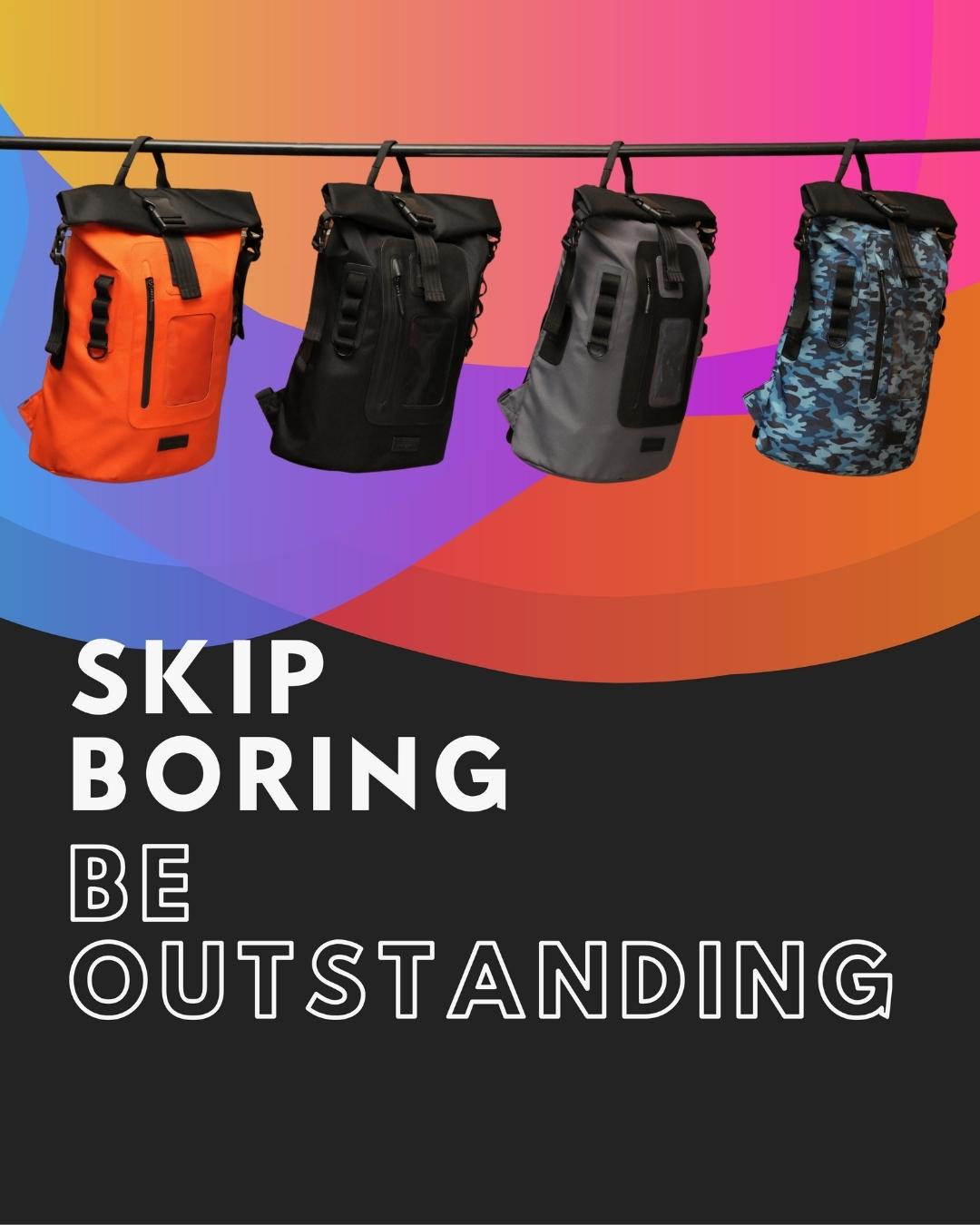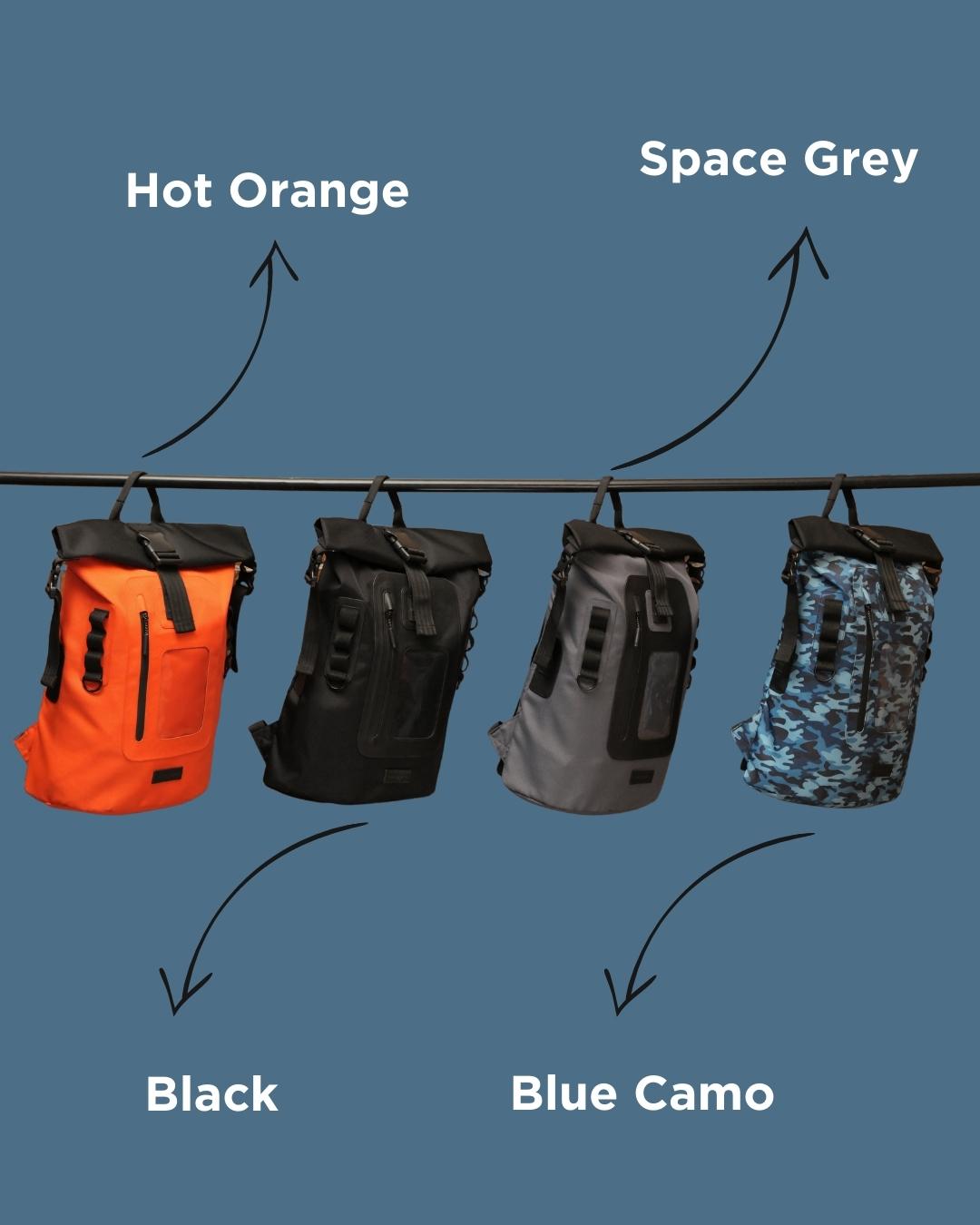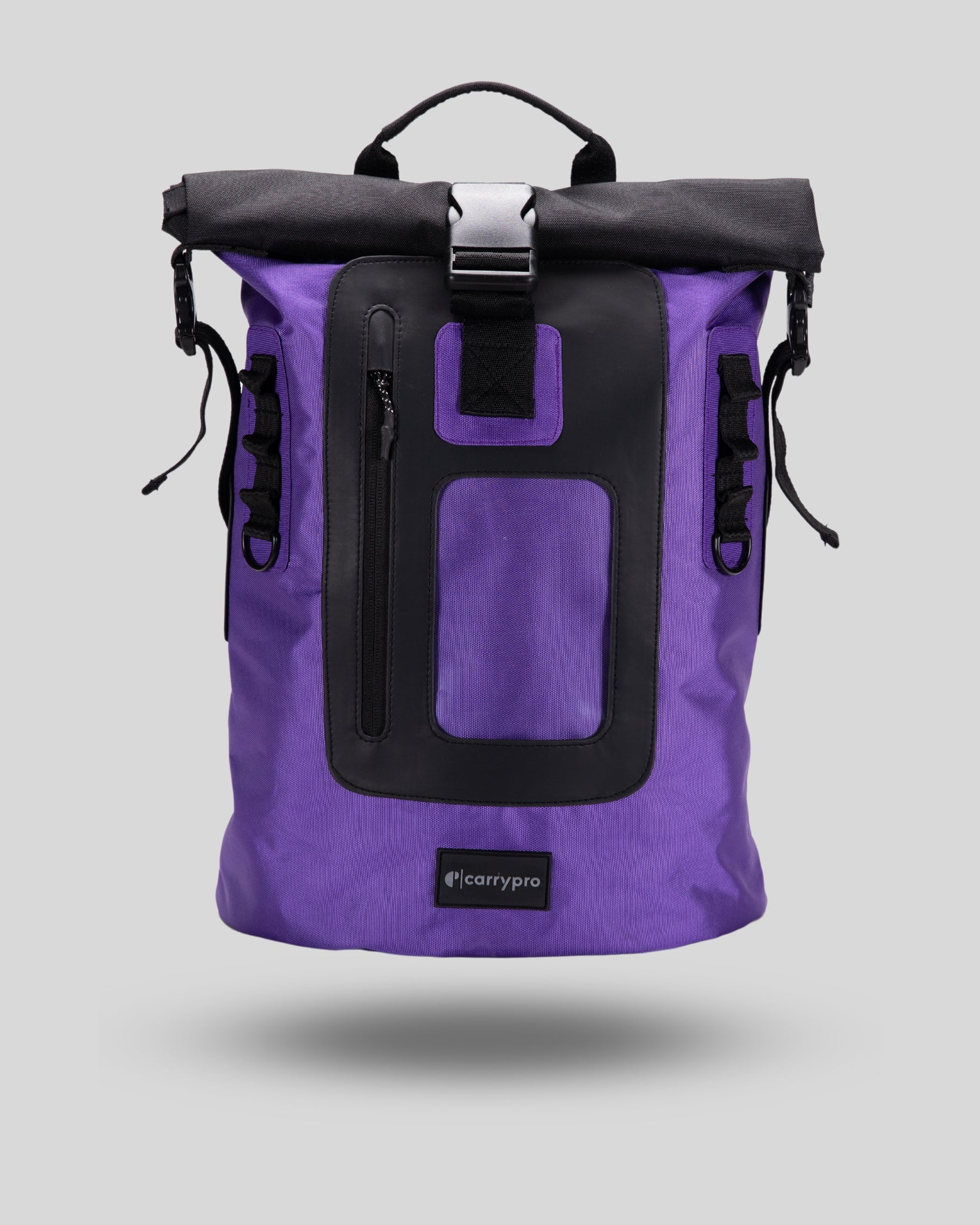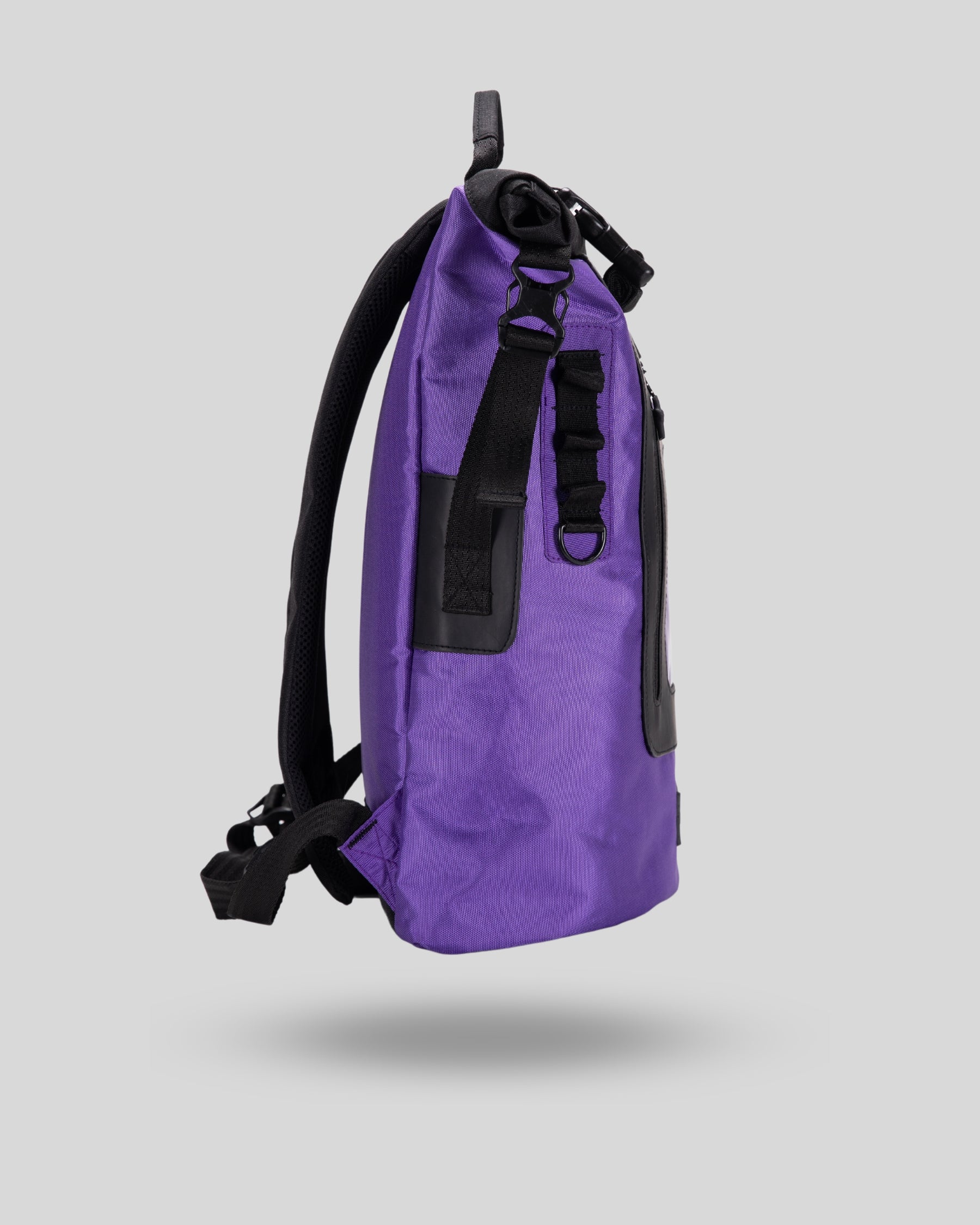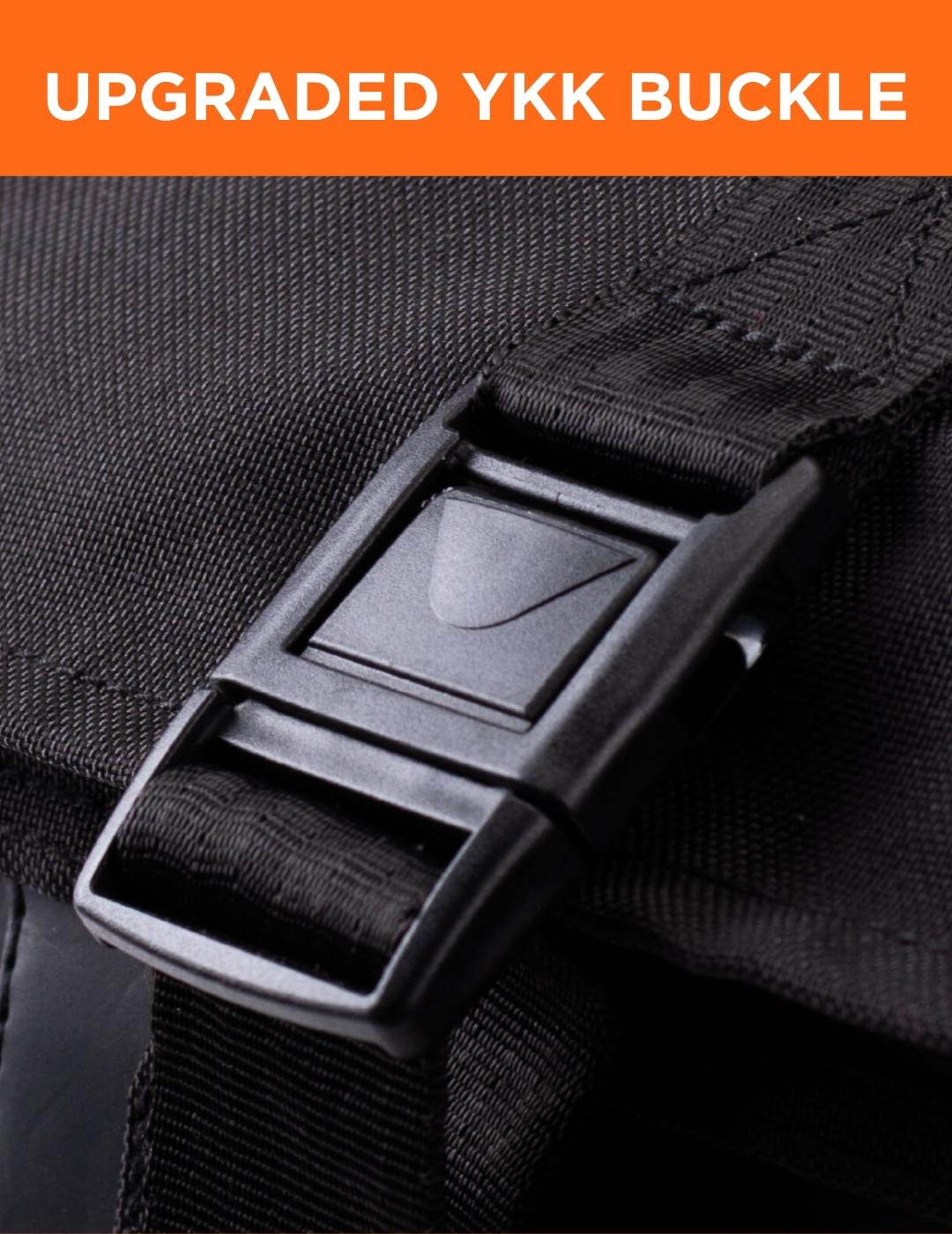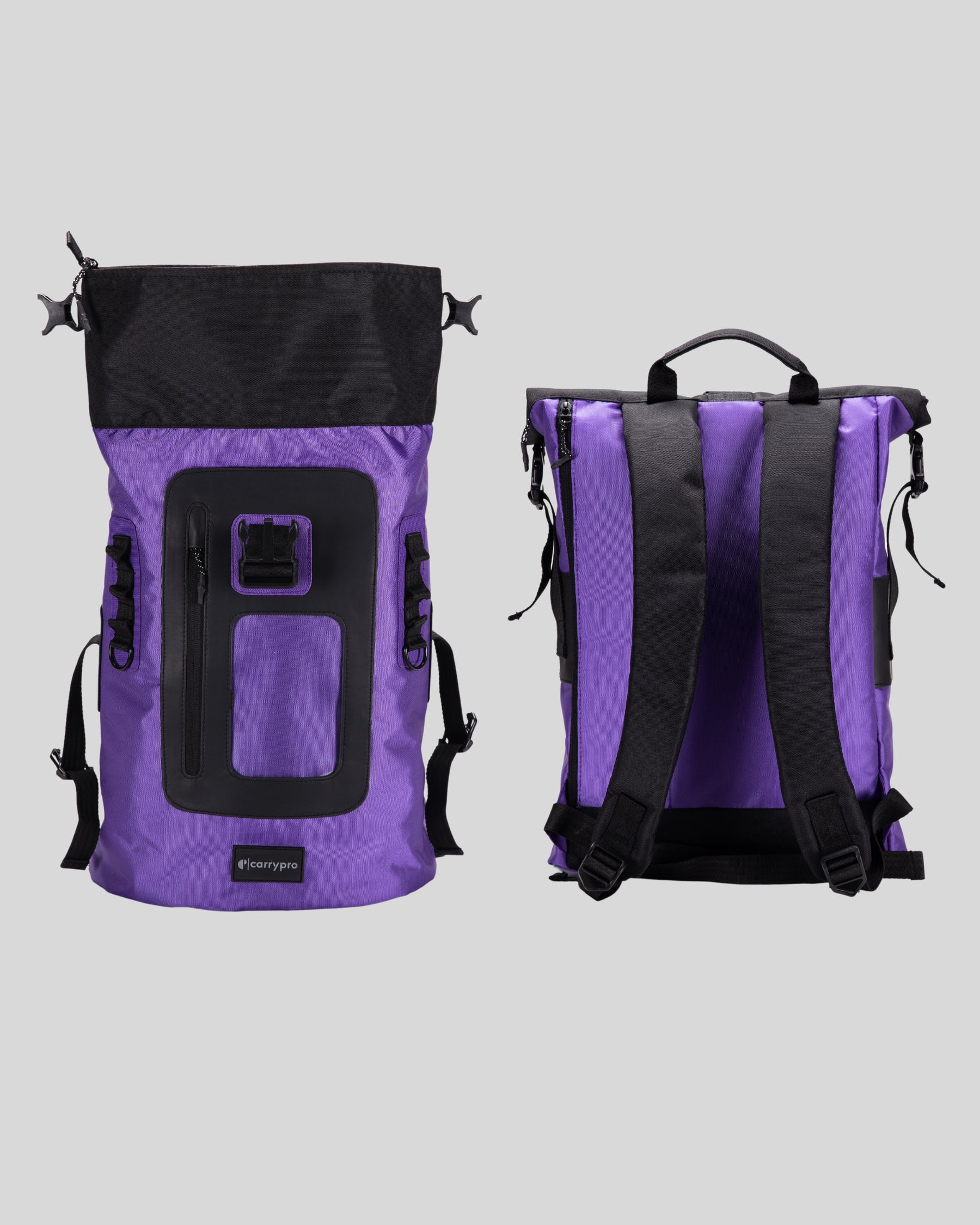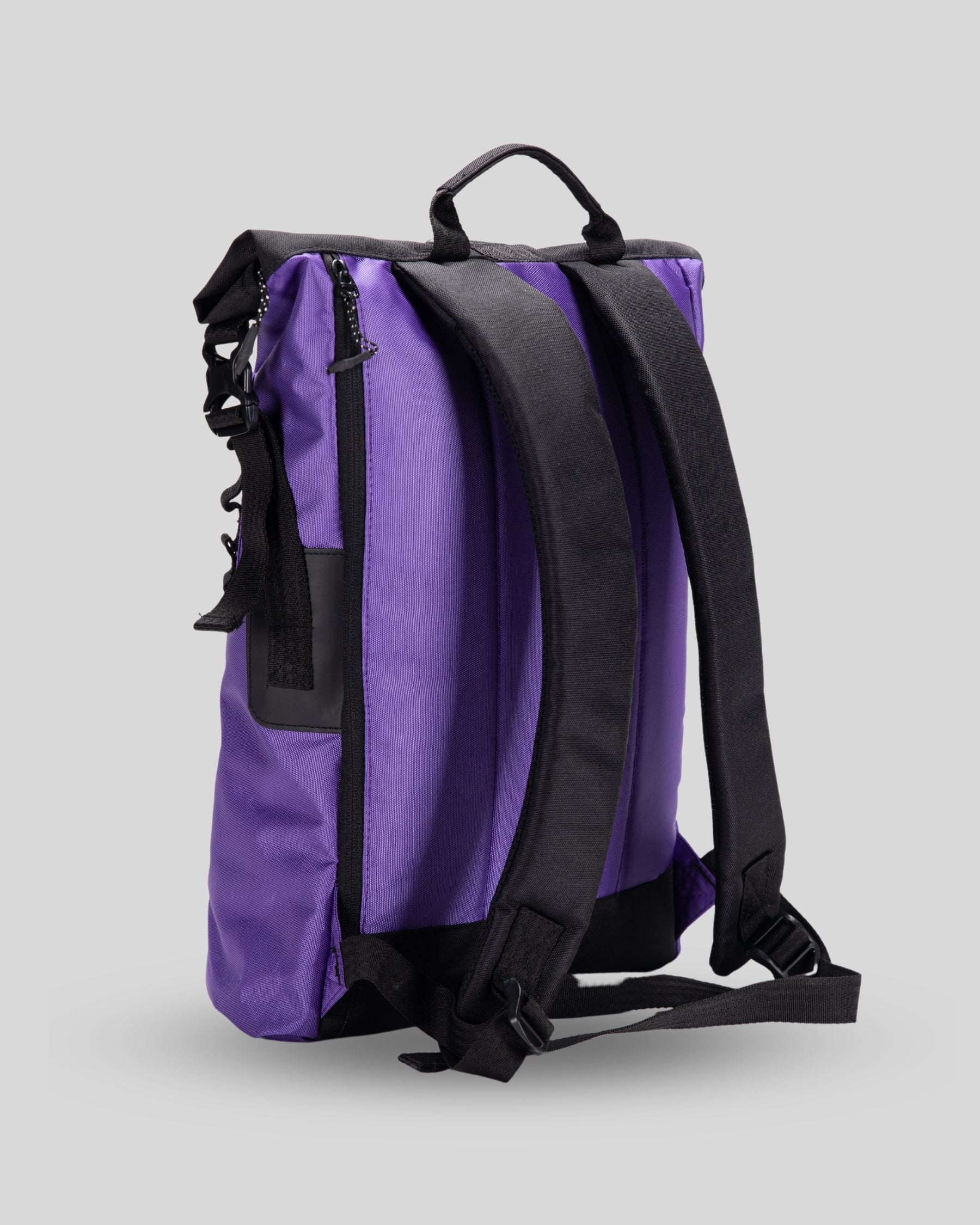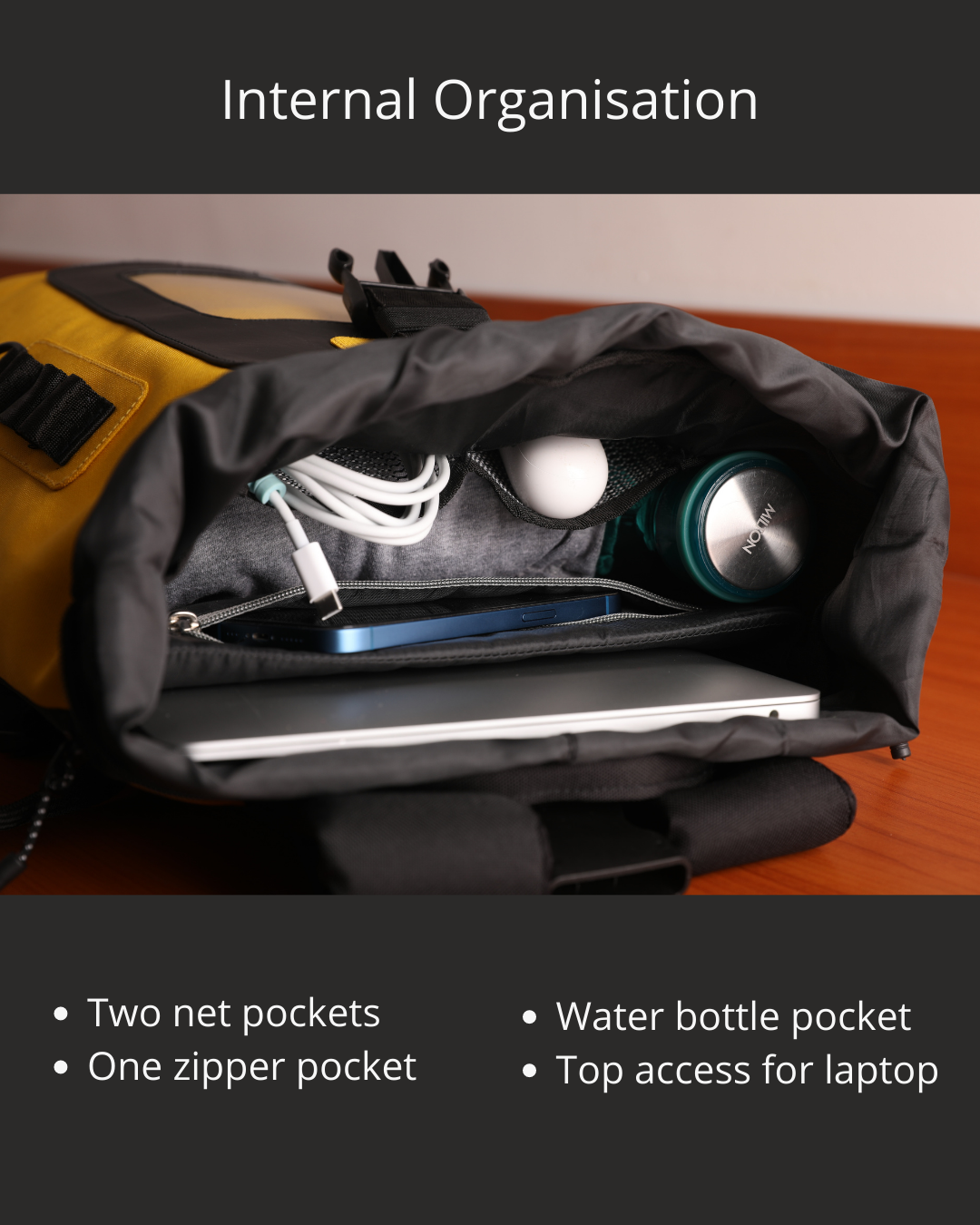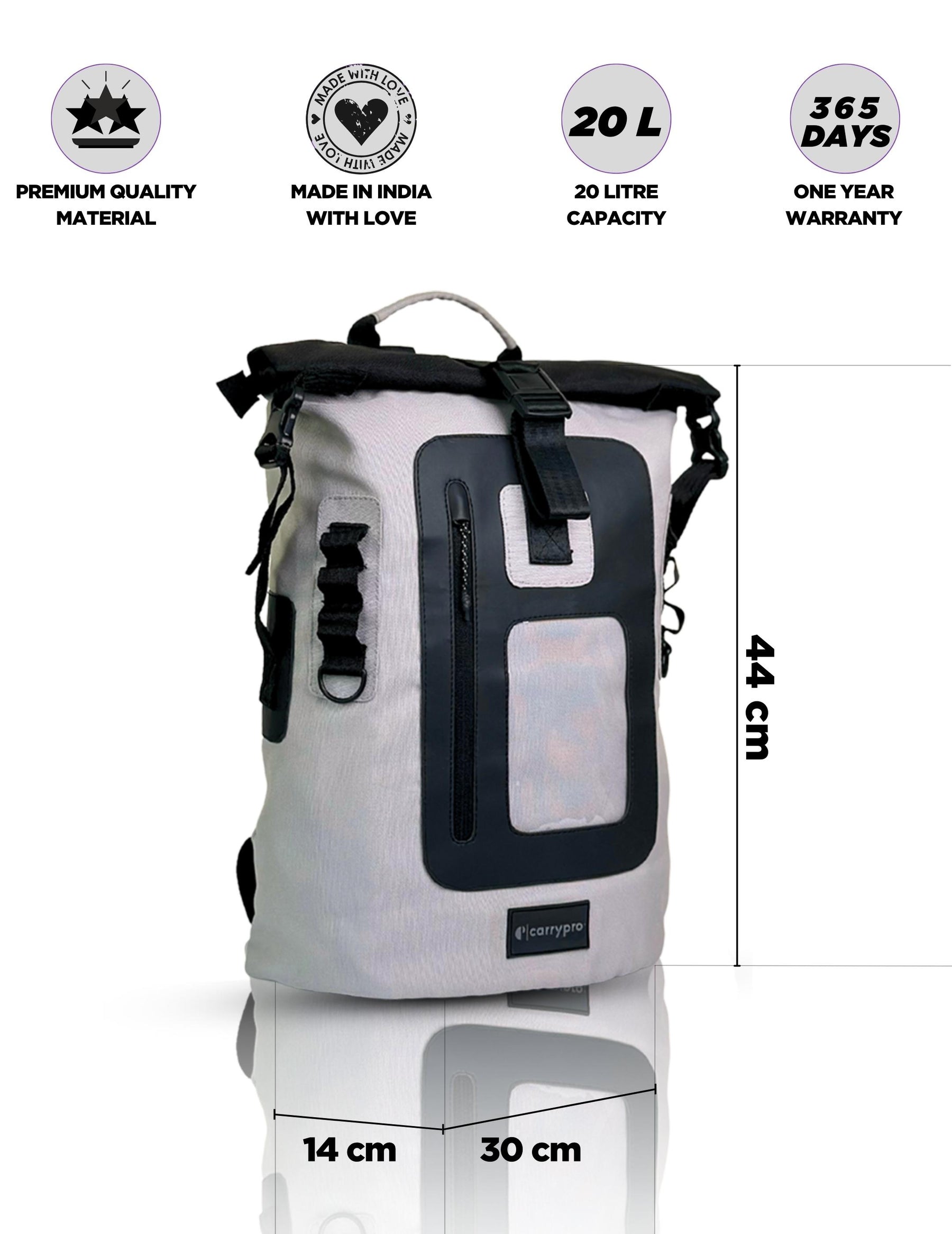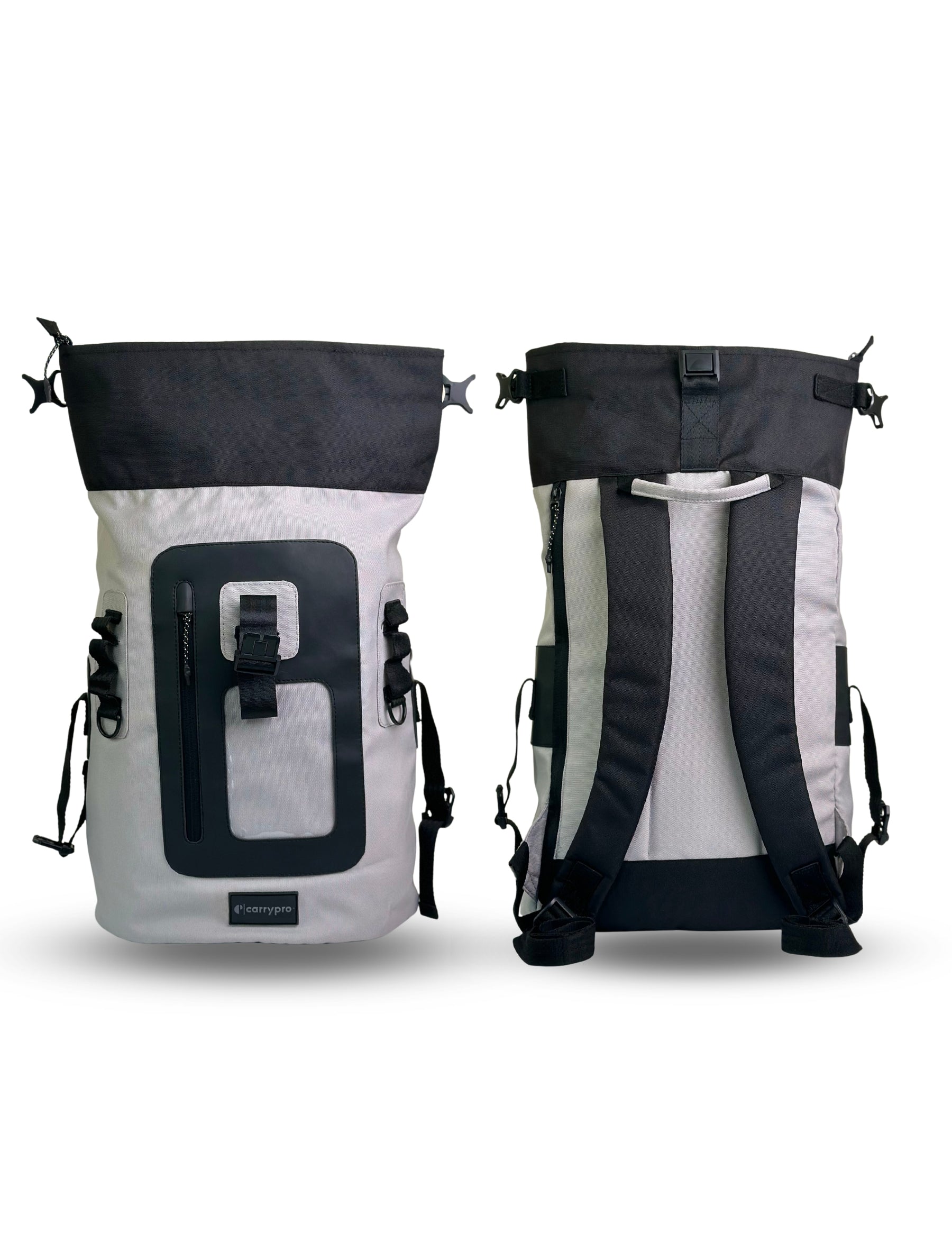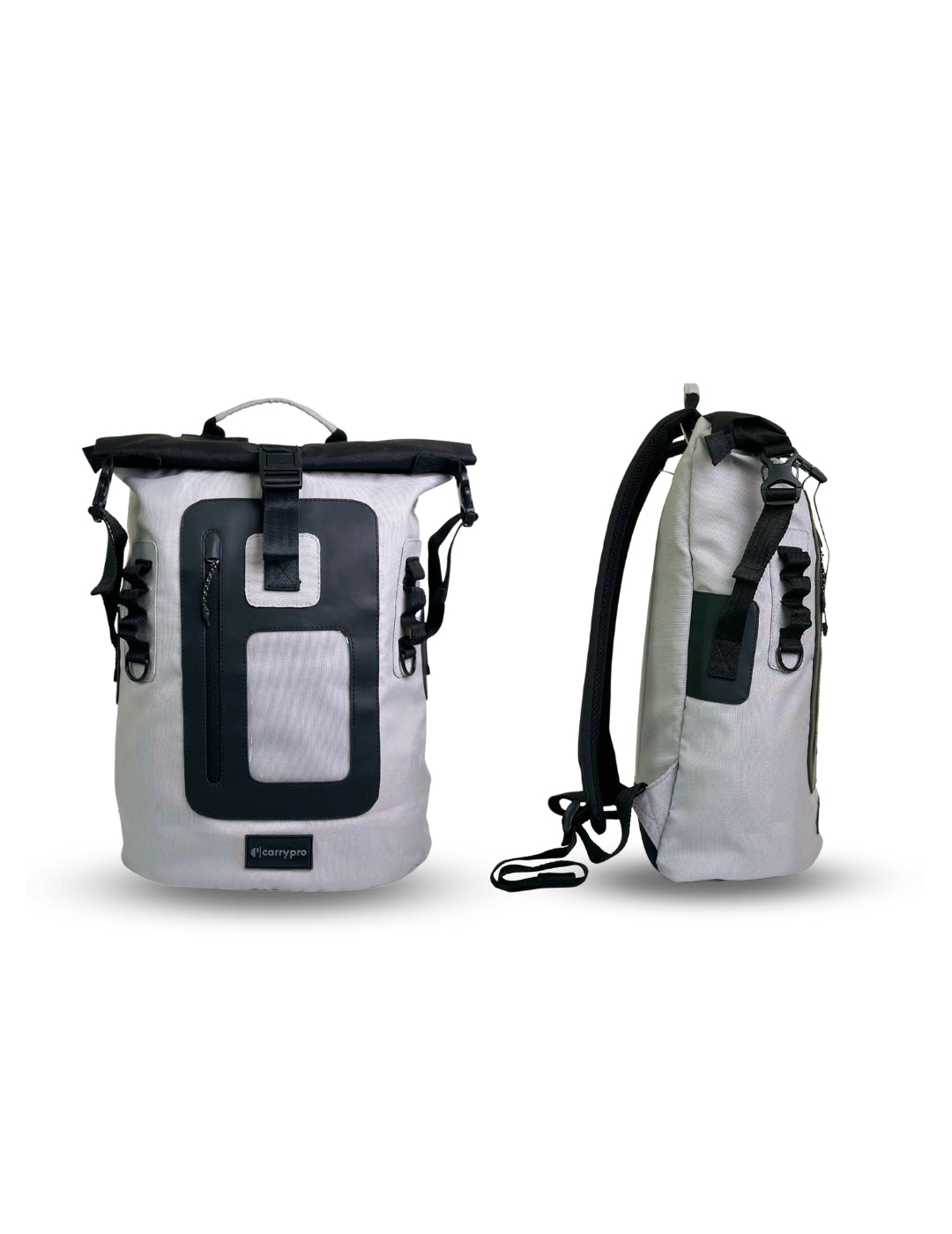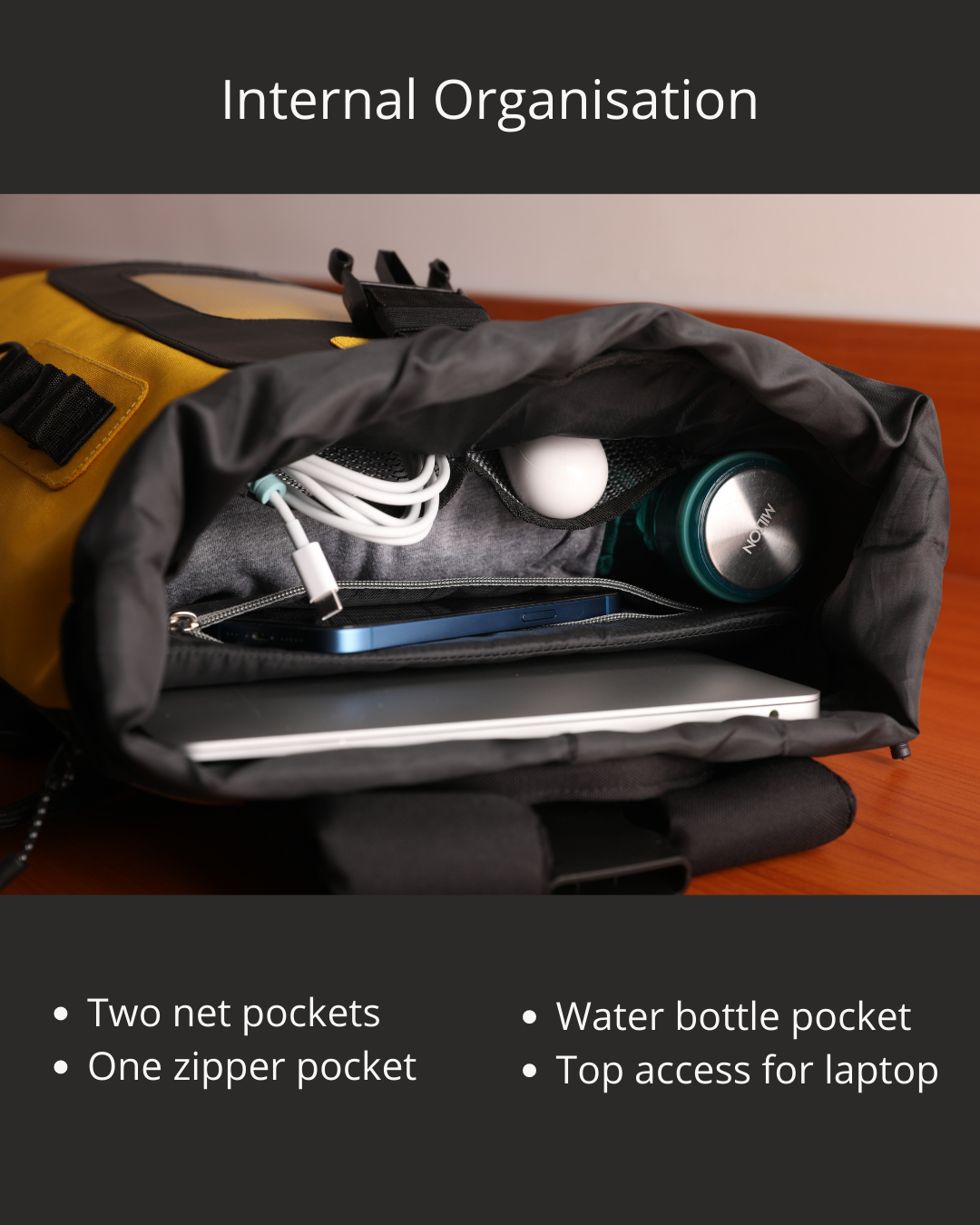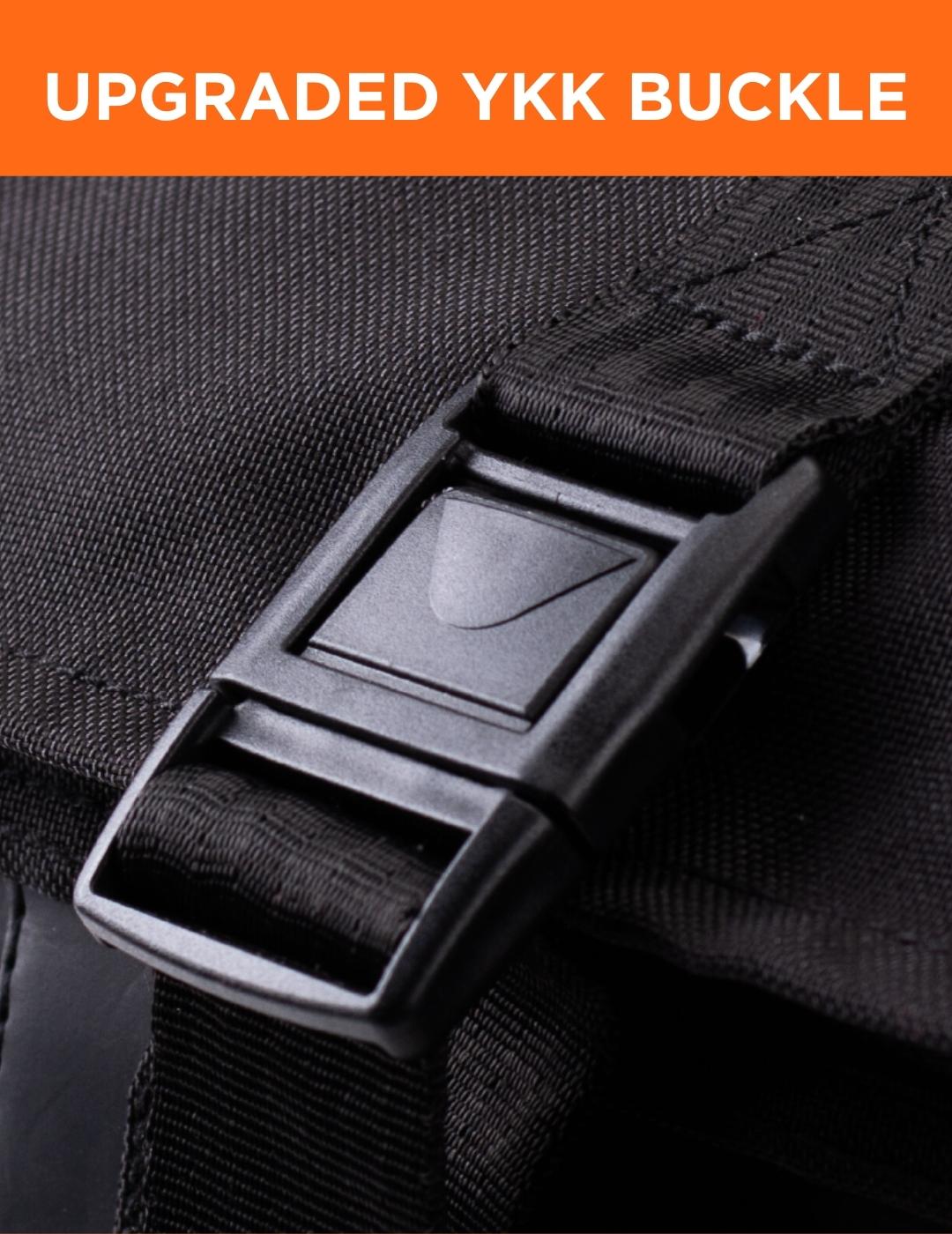 MOJO Everyday Backpack (20L)
Estimated delivery within 3-5 days across India
Skip Boring. Be Outstanding.

A bag that goes beyond just your 9-5 – your very own round-the-clock companion by Carrypro. Designed for those who chase experiences. For the ones who seek a rush in everyday moments and love being outdoors.
Fits laptop up to 15.6 inches wide.
Super lightweight.
Design Features
Fits laptop up to 15.6 inches.
Front transparent pocket to store small items.

Front loops to hang your daily swag.
Roll-top zip closure at the top.
Ultra-lightweight and quick-grab handle at the top.
Backed by our one-year warranty.
20L of main storage without the roll-top space.
What are the delivery charges?
The delivery charges are included in the product pricing shown on the product page. There are no other delivery charges. In cases where the order value is lower than the minimum required, some extra charges may be applied.
Although, the final price shown on the order summary page, just before you confirm the order, is the price you will pay, no hidden charges, rest assured.


What is the estimated delivery time?
It takes 3-5 working days for us to deliver the items to the customer. But the estimated time of delivery may differ from one item to another. There are several factors which influence the delivery of the item to your doorstep. Although we work hard to provide you  delivery of your order, there may be some delays in the process due to things out of our control. We will duly inform you if the order could not be delivered for more than 7 days from the order date.
With every order, you will receive an email containing the details of the order placed by you. Once we ship the item(s), you will receive another email containing the shipping details.
As a process, we constantly look at service levels of our logistics partners and make changes to those areas that do not match our service standards. As a result, there may be certain areas that we do not deliver to, as part of this process. Deliveries to such areas may hence be temporarily affected before we are able to resume the same.
We will cancel the order and process refunds for all the orders for which the delivery areas are not supported by our delivery partners. We will duly inform the customer for the same.


What about hidden costs (sales tax, GST etc)?
There are no extra taxes, hidden costs or additional shipping charges. The price mentioned on the product page is the all-inclusive final price. What you see is what you pay. All taxes are included in the list price.

Do CarryPro deliver internationally?
Currently,  CarryPro doesn't deliver items internationally. You are more than welcome to make your purchases on our site from anywhere in the world, but you'll have to ensure the Delivery Address is within India.
If we support international delivery in the future, it will be duly reflected on this page and the product pages.
Our courier partners will be able to deliver the shipment to you between Monday through Saturday: 9 am to 7 pm. Working days exclude public holidays and Sundays.
Delivery time is subject to factors beyond our control including unexpected travel delays from our courier partners and transporters due to weather conditions and strikes.
Love the bag and it reached on time
Its a good looking bag
But it would be so convenient if they provided with a bottle gauge
Worst experience
Firstly the product wasn't delivered at all, second the delivery partner is really bad and they make whatever excuses they like for not delivering the order, they blame costumers instead that you weren't available during the time of delivery while i was fine waiting for it. I tried reaching out to carrypro but i think they're too busy to answer the customers. I was hoping to get it and was excited but after this experience I would think twice before recommending it to somebody. Please look into this and get a better delivery partner. The delivery guy was very rude. Also please update your return policy. Costumers have full right to return the product if they dont like it and they should be able to do so only if they get the product. In my case the product wasn't delivered and i was blamed. What if delivery partner cancels it still we have to pay for their mistakes. At any cost costumers are at loss. Im really unhappy with experience and it wasn't at all pleasing.
transparent pocket
keep small items like cables ,earphones and other accessories. You can also keep your mobile phone inside and use it from the outside.
Laptop Compartment
Fits laptop up to 15.6 inches and it can be accessed from the top or from the back side of the bag. 
Ultra-lightweight
Ultra-lightweight and quick-grab handle at the top.
20L of main storage
Two net pockets inside to keep cables with a zipper pocket for wallet and a separate water bottle pocket